It's time to start thinking about the dreaded chore of holiday shopping… But you can de-stress from the pressure by completing your holiday shopping in Vermont!  In our area of Ludlow, VT, you'll find an abundance of small businesses and local food.  You can even find the most local honey possible – harvested right here in the backyard of our B&B.  Holiday shopping in Vermont is stress-less.  Why waste time, energy and money on stress-full shopping malls?  Here in Southern Vermont, countless locally-owned stores offer unique gifts and products.  You might even (gasp!) enjoy checking off your holiday shopping list!  Read on to learn about some of Golden Stage Inn's favorite local shopping destinations in the Okemo Valley Area. Depot Street Gallery – "Home of the Silver Spoon!"  This gallery combines gorgeous art with funny trinkets.  Find local art and crafts. Angelina's Market – a new addition to the Ludlow businesses, and a sweet spot for holiday shopping in Vermont.  We were pleased to welcome Angelina's Market to the VT Golden Honey Festival held at our bed and breakfast this past September!
Wine and Cheese Depot – The owner and staff are highly knowledgable about their products and will help you find just the taste you're looking for.  The selection of Vermont cheeses is to die for!  Speaking of Vermont cheese, you can also visit Crowley Cheese or Plymouth Artisan Cheese if your loved ones deserve better than coal in their stockings. The Book Nook – Find all your reading needs here!  It's fantastic to have a small, independent bookstore right in the center of downtown Ludlow, VT.  Getting your holiday shopping done at locally owned bookstores helps keep quaint Vermont towns thriving! Blue Sky Trading Company is right in downtown Ludlow as well, and offers every kind of gift you could think of. Six Loose Ladies, a fiber arts store, is right down the road from our bed and breakfast!  Stop at Crow's Corner Bakery along the way for some freshly baked bread.  Complete the circuit with a visit to Singleton's – your classic Vermont general store.  (Golden Stage Inn sources our breakfast bacon from Singleton's!)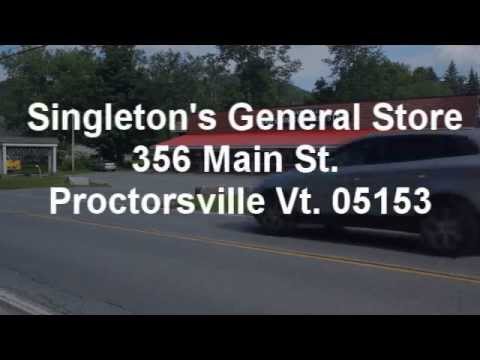 Maple syrup is a classic hit if you're doing your holiday shopping in Vermont.  Check out Green Mountain Sugar House, not far from the Inn on Vermont 100 North.   Clearly, the options are limitless…there are several more stores, galleries and cafes in the area to visit during your shopping spree.  You can find a full list at Okemo Valley Regional Chamber of Commerce's website.  While planning your holiday shopping in Vermont, take advantage of Golden Stage Inn's 'I Hate Malls!' special.  Discounted rates, gift-wrapping supplies, free wood-fired pizza…find out more on our specials page!