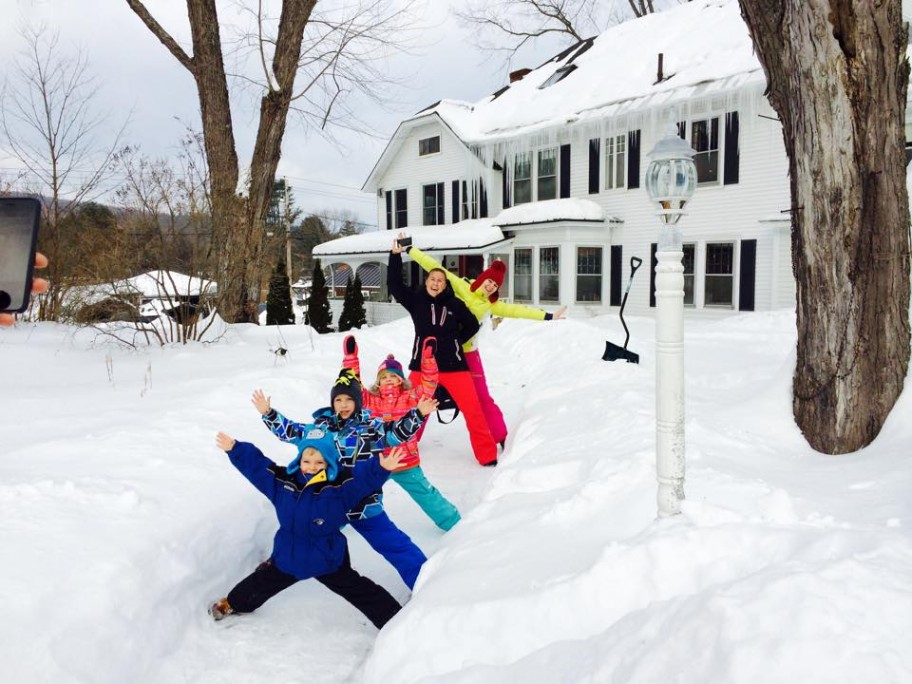 We've made it through the deep cold of February. Snowfall was impressive, with 45 inches of snow reported in some areas of VT! March is the time to take advantage of all that fresh snow by skiing Okemo and staying at Golden Stage Inn. March offers spectacular end-of-season ski deals in Southern Vermont…
At Golden Stage Inn, we're still offering discounted room reservations.
Stay at our bed and breakfast for two nights or more and receive 10% off your bill on weekends and 20% off during the week. (That's over $100 savings on midweek!)  Your reservation includes a two-course homemade breakfast each morning, endless coffee, tea and cookies, and hot soup upon your return from a long day of skiing Okemo! These end-of-ski-season deals also mean you can try out our newly renovated rooms, Otis' and Cornelia's, at a lower price.
Golden Stage Inn's discounted Okemo ski vouchers have sold out–but never fear! Okemo is offering plenty of spring skiing deals for lift tickets.
There is a Spring Lift & Lunch Special offered Tuesday through Thursday. Skiers can also save on end-of-season skiing by purchasing tickets in advance online: Adult 2-day tickets are $119 and 3-day tickets are $159. On March 29th, bring 5 non-perishable food items to donate and your lift ticket is $39. One of the best deals is the Spring Siesta Card. Starting March 20, you can purchase a pass for $99 that lets you gets you unlimited skiing for the rest of the season! Even if you can only make it up for 2 days, that's a huge discount.
Please see Okemo's Special Lift Ticket Deals to see full details, which may be subject to change.
So what's the deal with the orange bubble?!
Okemo installed a new lift this year. The lift has an orange bubble that can be pulled down to shield riders from the wind. And if that wasn't enough to escape the cold, the lift seats are also heated! If there was one way to make February's subzero temperatures more bearable, that would be it. Oh…plus the hot soup and cider back at Golden Stage Inn!
Check out Okemo's live webcams if you're thinking about visiting Vermont for an end-of-season ski trip. Spring is within sight, and there's only so much time left to hit the slopes!