What a Rural Vermont Inn Should Be.
Comfortable and Relaxing.
Fantastic Homemade Food.
Warm, Friendly Hosts.
Great Location for the arts and the outdoors.
A Historic Bed and Breakfast
Our Vermont inn, located near Ludlow in the heart of Okemo Valley, has something to offer everyone.  Originally built in 1788 as a stagecoach stop, the building retains its historic country charm while providing all the best amenities for today's travelers.  The lush, idyllic grounds include five acres of grassy lawn, sprawling gardens, and a bridge over a brook leading into the hilly woods of Proctor-Piper state forest.  Visit our sheep and free-range hens year round, and tour the honeybee hives in warm weather.  We are knowledgeable about the beautiful outdoors and quaint towns nearby.  Whether you are here for the great outdoors, some family fun, a romantic getaway, or a culinary adventure, we're here to help make your vacation's itinerary suit you!
Wonderful homemade breakfasts and indulgent treats.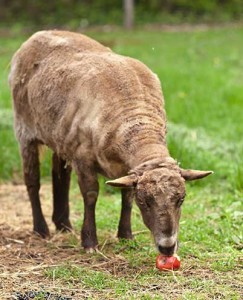 Food is an essential part of the Vermont Inn experience it's always prepared with as many locally grown ingredients as the season provides.  Every morning we serve a hearty, two-course breakfast. First course may offer fresh fruit, baked goods or  homemade granola, and  cheese or yogurt drizzled with our bees' honey.  The second course is a hot entrée such as buttermilk blueberry pancakes topped with Vermont maple syrup or Mexican frittatas with Singleton's Locally-Smoked Bacon.
Breakfast is only the beginning of the culinary delights at Golden Stage Inn. Enjoy limitless trips to our Bottomless Cookie Jar (where sometimes the cookies are still warm).  Indulge in our signature Saturday Night Chocolate Cake. As the weather chills, savor homemade soups and breads or relax with a mug of spiced hot apple cider.  As for dinner, you can dine at any one of a wonderful array of restaurants just a few minutes' drive from the inn.  We'll be glad to make your reservation for you and our dining guide offers detailed reviews and recommendations.
Vermont Vacation Packages, Family Reunions, Discounts for Skiing and Fletcher Farm Craft School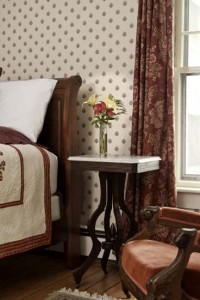 Check out our Vermont Inn packages to learn about the creative vacation itineraries we offer.  Each winter brings fantastic savings on midweek and three-day stays, as well as discounted lift tickets to Okemo Mountain Resort and to Viking Nordic Ski and Snowshoe Center.  Students of Fletcher Farm Craft School in Ludlow receive robust discounts on multi-night stays. Or rent the whole inn for your family reunion or wedding guests.
Are you the type of person who loves to act on a whim? Email us to join 'The Inn Crowd', a group for guests who want to hear about our exclusive last minute Vermont Inn deals!
We can't wait to welcome you to our country inn in Proctorsville, VT!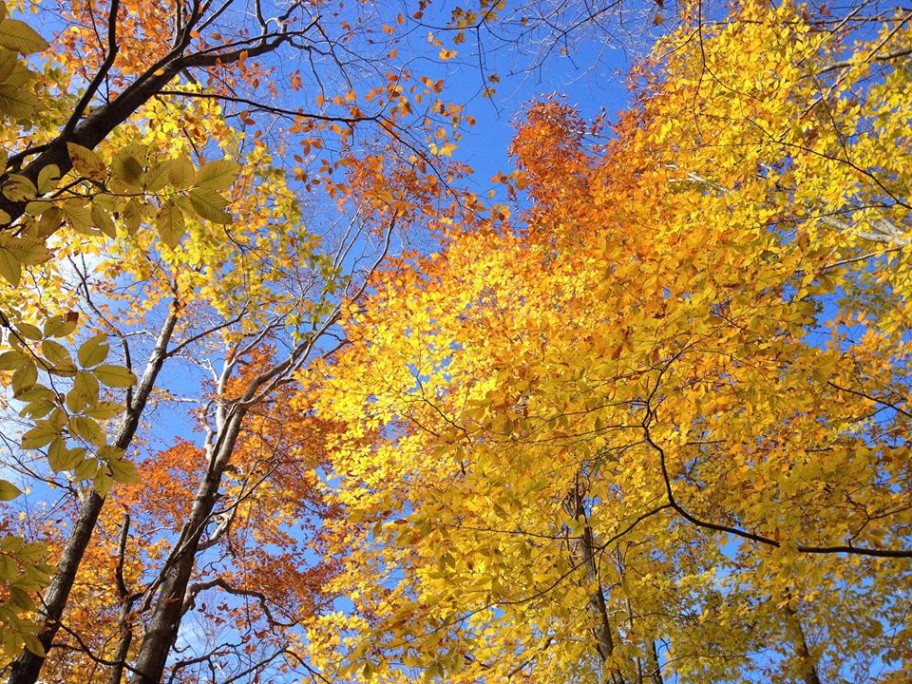 "When in this area, wouldn't even look at any other place."
Ann