It's not that we meant to host a food festival or farmers market or craft fair — but after attending other Vermont festivals, we decided that honey deserved a showcase event too! So, here we are, two neighbors / beekeeping pals / small business owners, and now we're co-hosts of Vermont's only Honey Festival. The Vermont Golden Honey Festival is held every year, on the Second Saturday of September, at Golden Stage Inn Bed and Breakfast in Proctorsville, Vermont, just a couple miles south of Okemo Mountain in Ludlow VT and just a couple miles north of Chester VT.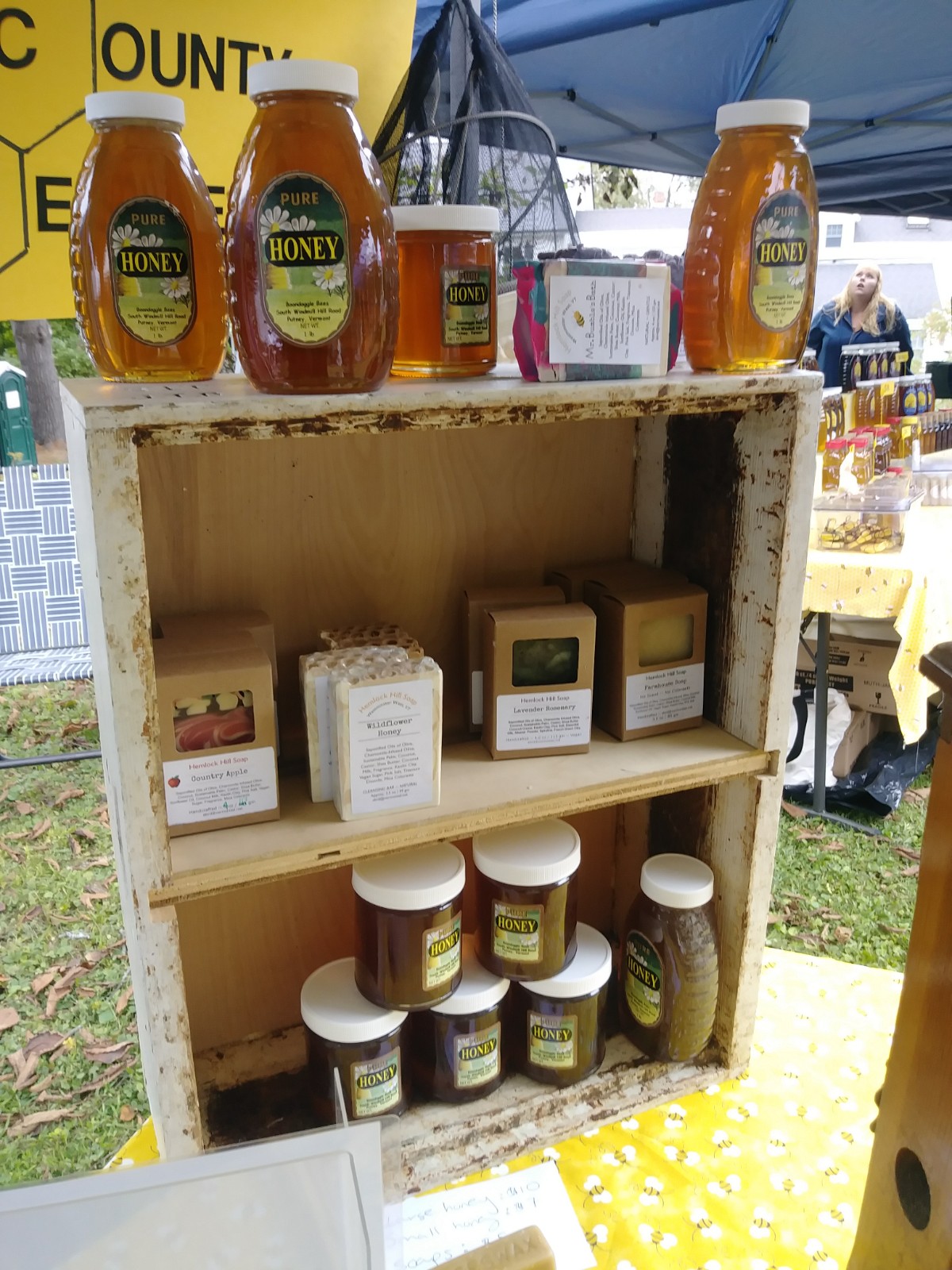 We welcome approximately 30 vendors, each offering products, so many of which highlight honey or beeswax or the honeybee itself. Honey chicken wings? We've got it! Honey gin? Honey mead? Yep, we've got that too. Raw Vermont honey – straight from the hive? Ohhhh, yessss, we have SO much of that! Soaps, note cards, chap sticks, plants for your pollinator garden, hot sauce, baked goods, water color paintings, barbecue sauce, jellies and jams, crafts and ornaments, confections, pottery, and of course Honey Apple Cheddar pizza fresh from the wood fired pizza truck of Goodman's American Pie.
This year we were happy to host two beekeeping education and advocacy groups: Windham County Beekeepers Association and Vermont Beekeepers Association. These groups consist of members who are willing to be mentors and members who want to learn about the fascinating world of honeybees and beekeeping.
When we first started planning this event, it was a goal to benefit the small independent business owner (check!), bring community together (check!), and raise money for a local non-profit (check!). This year we selected Windsor County Youth Services. They operate two residential programs here in Proctorsville and Ludlow and provide safe space for teens to grow and learn. We're grateful for the services they offer and we're glad to offer them our modest donation.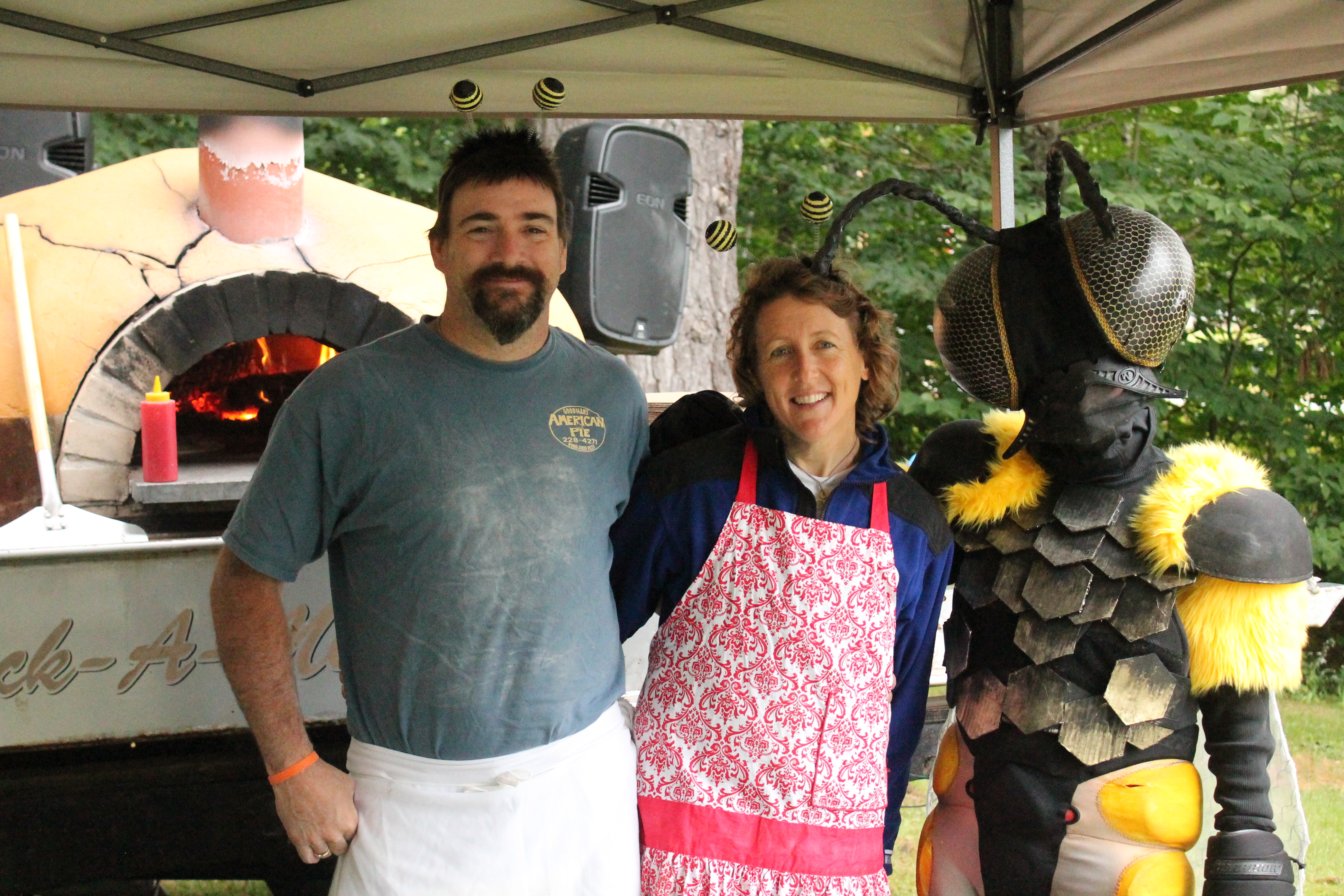 Jess's business (with her husband Craig) is Goodman's American Pie in Ludlow, Vermont and Julie's business (with her husband Michael) is Golden Stage Inn Bed and Breakfast in Proctorsville. Whether you're looking for a fantastic bed and breakfast or some of the best wood fired pizza ever, you ought to stop by our businesses and give us a try.
If nothing else, put the second Saturday of September on your calendar and come visit the Vermont Golden Honey Festival next time around! We'll BEE there!!