Black Rock Steakhouse is a fun night out in Springfield, Vermont.  Just a twenty minute drive from our bed and breakfast in Ludlow, a dinner at Black Rock pairs well with a movie in downtown Springfield or a visit to the VAULT art gallery.  While a dinner at Black Rock Steakhouse could work for any event, I especially find it fun for a family gathering.  This August during a family reunion, eleven of my family members enjoyed a dinner out together.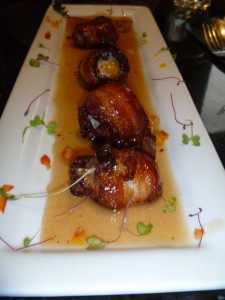 The concept of Black Rock Steakhouse does indeed involve a black rock!
Among many appetizer and entree options, the main event is a selection of entrees delivered to you on a piping hot black rock.  These are mainly different kinds of steak and seafood.  The rock is super-heated (I think to around 400 degrees Farenheit, but don't quote me on that!) so it is not recommended for children under 12.  That being said, this is an amazingly fun interactive experience!  You can cook your meal exactly the way you like.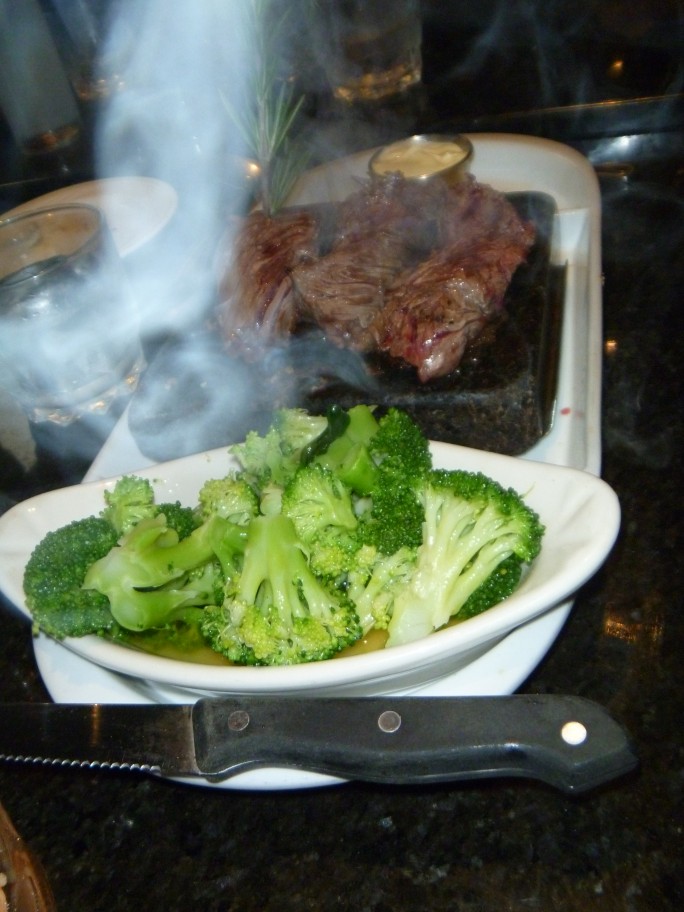 I ordered the seafood special with scallops and shrimp, and most of my relatives ordered steaks.  If you're going for steak, the consensus seemed to favor the Argentinian and the Filet Mignon.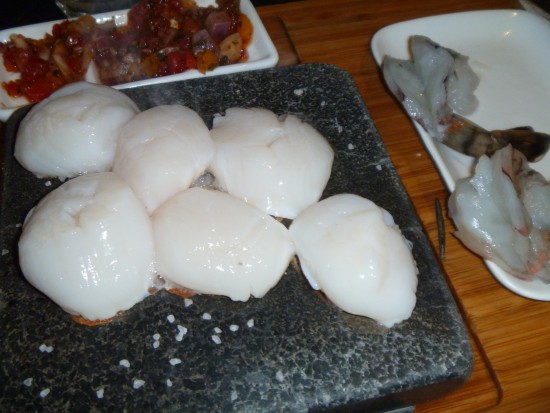 Above: scallops and shrimp ready to be cooked.  Below: scallops and shrimp ready to be eaten!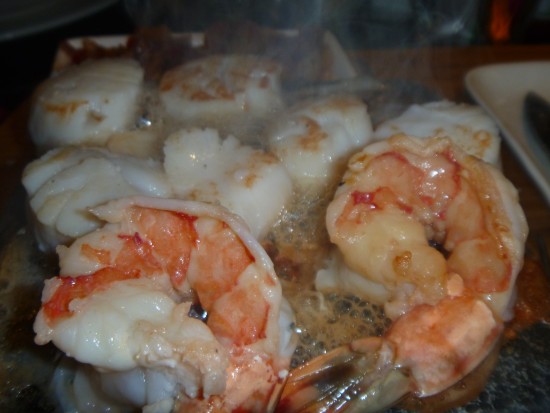 For dessert, my brothers and cousins ordered a chocolate fondue – another fun, interactive food that two or more people can enjoy.
To see the full Black Rock Steakhouse menu, see their website or check out the Golden Stage Inn Vermont dining guide, located in the fireside sitting room adjacent to the entryway.