What's all the buzz around Golden Stage Inn?  Well, every September our bed and breakfast hosts the only honey festival in the state of Vermont!  We'd like to thank all 20 vendors, 300+ attendees, and tens of thousands of honeybees that participated in making the Vermont Golden Honey Festival of 2014 a smashing success.  We're already looking forward to the VT Golden Honey Festival of 2015…but we'll let those hard-working honeybees take a well-deserved rest over the winter.  Let's check out some of the great photos from the event (Photo credits: our very own Sadie Wood!)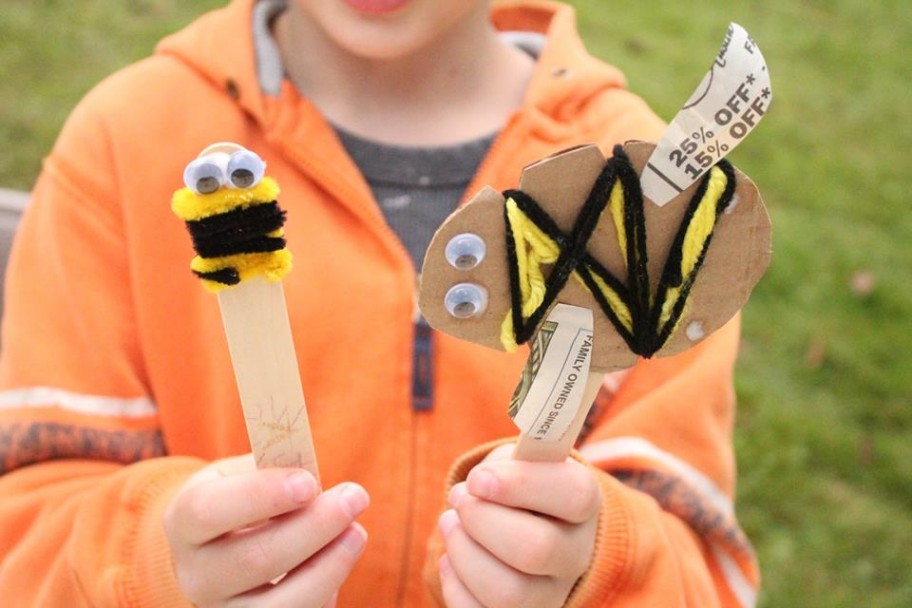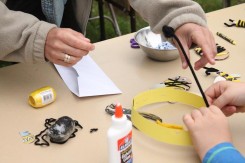 Make your own honeybees!  Arts & crafts, games, face-painting and activities were a hit for families with little ones.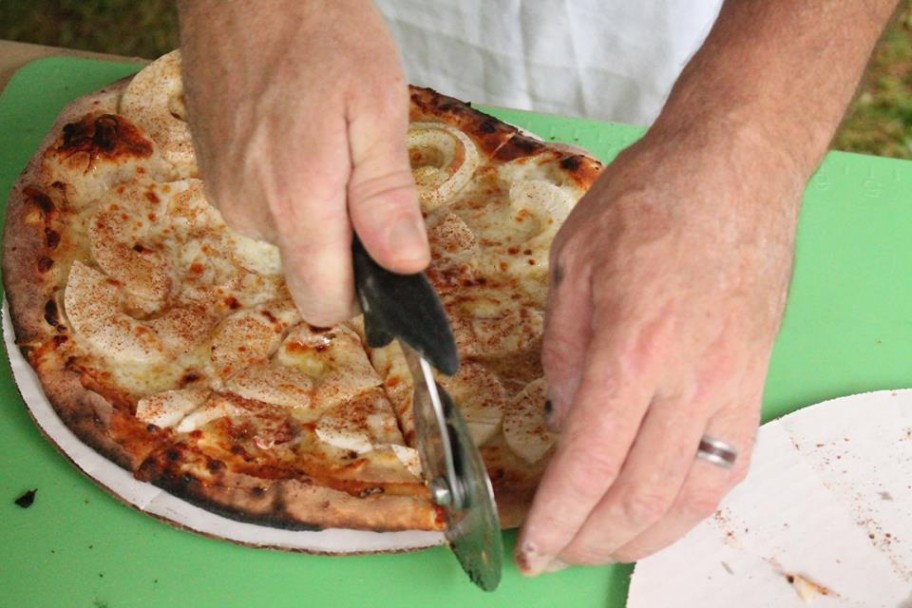 Goodman's American Pie (above and below) fired up a storm of honey-cinnamon-apple pizzas with their traveling beehive oven.  Irresistible!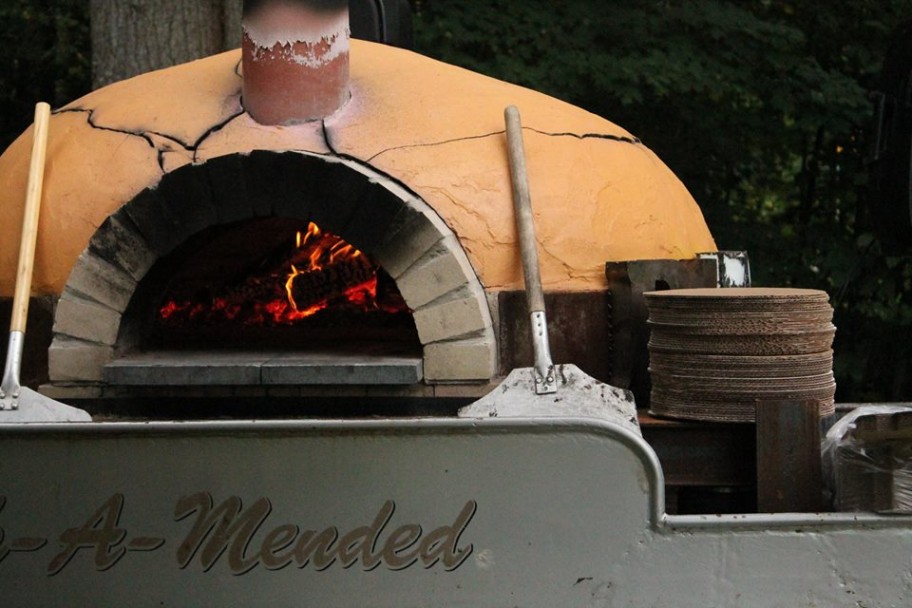 We had twenty wonderful vendors attend the Vermont Golden Honey Festival this year.  They showed off products like beeswax candles, handmade art, preserves, fresh food, woodcarvings, music, mead, and of course…honey!  See some of their photos below.

Tenpenny Bit made musical magic happen.  We absolutely loved the honeybee costume and the honeybee quilt backdrop.
And finally, thanks to all the Vermont Golden Honey Festival mascots!

See you all in 2015, the weekend after Labor Day…we hope you'll bee there!