July and August are packed with fun summer activities, festivals, concerts around the Okemo Valley.  In this entry, you'll find upcoming events close by the Golden Stage Inn B&B.  Some highlights are Hops in the Hills beer & wine fest at Okemo Mountain Resort, an outdoor concert by Sensible Shoes (sponsored by Golden Stage Inn!), and varied arts & entertainment at Next Stage Arts Project, in conjunction with Apron Strings Theatre Co. and Twilight Music.
2014 Cavendish Concerts on the Proctorsville Green
Hosted by the Cavendish Community Conservation Association, this concert series is a well-loved summer event.  Join picnickers on the lawn by the gazebo and enjoy a peaceful Vermont evening with homegrown tunes.  Concerts are Wednesdays throughout the summer; upcoming concerts listed below:
July 23 – Sensible Shoes – playing a funky mix of original music and cover tunes (sponsored by Golden Stage Inn and Old Cavendish Products!
July 30 – Chris Kleeman – rolling from stinging slide guitar to deft rag-time; from the Southern styles of Mississippi John Hurt, Robert Johnson, Blind Willie McTell all the way up that big river to the Blues of Chicago.
August 6 – Yankee Chank – Featuring Cavendish's own Bob Naess on fiddle, this Cajun/Zydeco band will have you dancing in the street.
August 13 – Voodoo Alien Blues Band – The Rutland based all star rhythm and blues band is led by local blues legend Steve Audsley and appears regularly at a variety of Vermont venues.
Hops in the Hills Beer and Wine Festival in Ludlow, VT
Put on by Okemo Mountain Resort, this is the 6th annual Hops in the Hills Festival.  Jackson Gore, the location of the event, is in Ludlow – a quick 15 minute drive from our B&B.  Admission is free and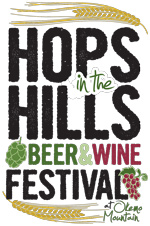 you can purchase sample combinations.  There are over 50 craft beers from regional brewers to try – and this year, Okemo is adding wine to the festival!
This year's festival is 3 days long instead of 2, and will feature live music, craft vendors, and delicious things to eat.  Friday evening, enjoy live music by Cold Chocolate.
On Saturday, local restaurants will vie for the title of Okemo Valley Chicken Wing Champion, with live music by CK3.
Sunday's festivities include a live performance by Phish tribute band Uncle Ebenezer.
 What's going on at Next Stage in Putney, VT
July 24th:  The Stray Birds with Mike and Ruthy: acoustic folk and indie roots music.  Check out their style:
[youtube]http://youtu.be/5RxMn8OvYvY[/youtube]
[youtube]http://youtu.be/778vu4ss1Cc[/youtube]
July 27th: Dinner and a movie – enjoy a locally sourced gourmet meal at the Gleanery, and then kick back for a screening of Chocolat (for dessert, haha!)  Tickets are $23.00.
August 7-16: AFTER THE REVOLUTION – a bold and moving portrait of an American family, thrown into an intergenerational tailspin, forced to reconcile a thorny and delicate legacy.  This play was written by Amy Herzog and the production is directed by Karla Baldwin.  
August 22: TONY TRISCHKA w/ HOT MUSTARD –  Tony Trischka was the International Bluegrass Music Association's Banjo Player of the Year and received a Grammy nomination.  He will play with his band and the well-known traditional bluegrass quartet Hot Mustard.  These bands feature double banjos, saucy vocals and Merlefest banjo contest winner Bruce Stockwell. 7:30 pm
Twilight Music's Tavern Lawn Series, Putney, VT
All concerts start at 6 pm on Sundays and are free.  In case of rain, concerts are held at Next Stage at 15 Kimball Hill.
July 27  PLANET ZYDECO – High Energy accordion/guitar driven dance music of Louisiana

August 10  THE STOCKWELL BROTHERS – Newgrass and contemporary folk music with brothers Bruce, Barry and Alan
August 24  THE SNAZ – Original, indie rock band featuring four Vermont teenagers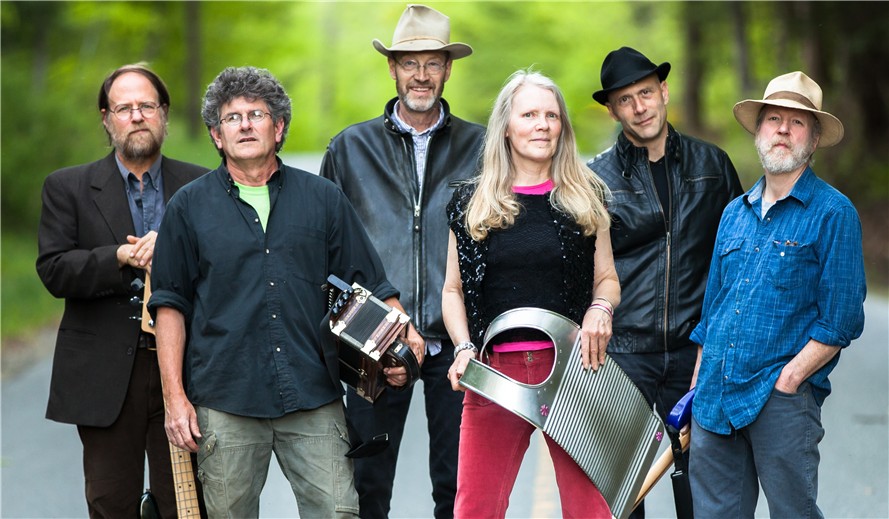 Planet Zydeco gets ready to play!