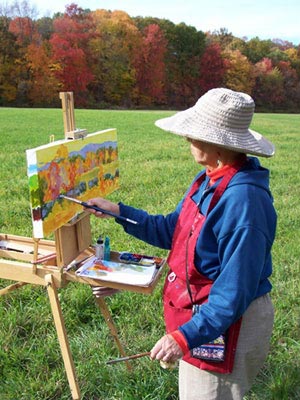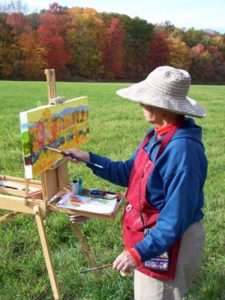 Calling all artists, crafters, and those who love to learn! The Fletcher Farm Craft School is one of our favorite non-profits in the area due to their dedication to curating talent and beauty. Don't worry if you've never had much luck with a paintbrush, their class list is filled with creative options like jewelry making, metalwork, ceramics, and tons more. Can you imagine a better souvenir than a new skill and something you made yourself?
Picture This: You're standing on a long and winding dirt road that leads to a small Vermont barn. You hear the leaves rusting slowly and a few birds are chirping. Around you are a few others, each standing at their easel, brush in one hand and paints in the other. You're all painting the gorgeous landscape you see before you, preparing to take home a bit of Vermont. It doesn't matter who has the better cow or who got the color of the barn just right; it's a special moment, one that you're going to love no matter how your painting turns out.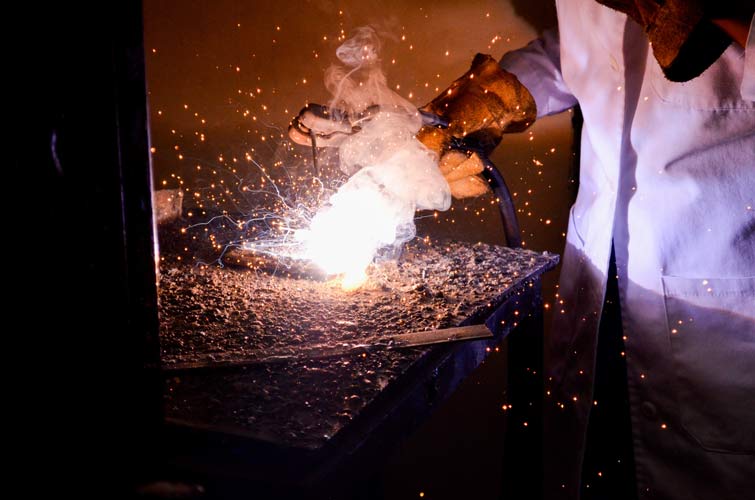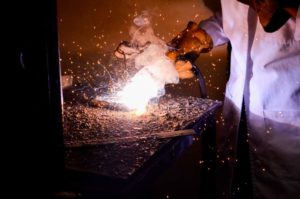 Better Yet, Picture This: Everyone is dressed with sturdy gloves and eye protection. Metal sculptures all around the room fill you with excitement as you wait and wonder what you might get to create. Glowing sparks leap around in front of you and it feels impossible that you might actually turn those hard pieces of metal into something beautiful and unique, but you do. Later, you tuck it carefully into your suitcase, knowing every time you see it on your desk you'll remember how strong and powerful you felt while making it.
Or How About This: You've always admired the quilts your grandmother had, some hanging on her walls, some draped over her bed. It felt like a lost art, like an unspoken language you'd never be able to understand. But instead, here you are, scraps of colorful fabric beginning to take shape in front of you. It's not going to be perfect, the lines aren't exactly as you would have hoped, but it's a quilt and if you can do it once, why can't you do it again?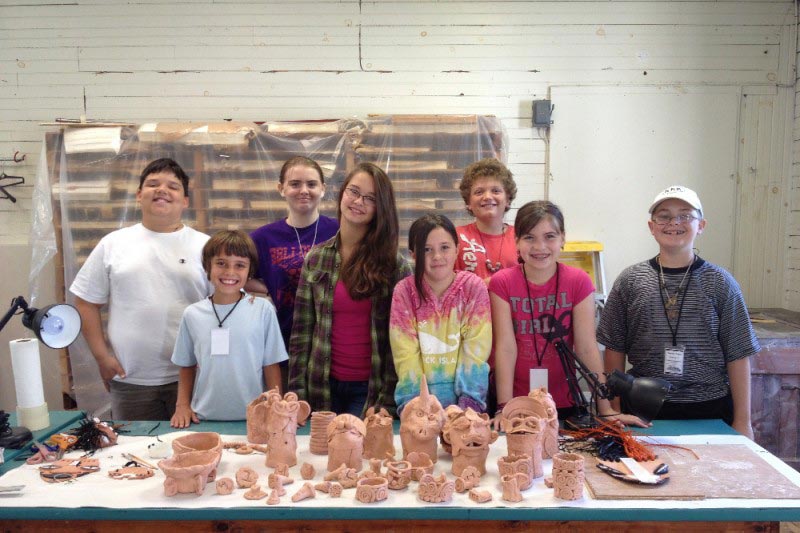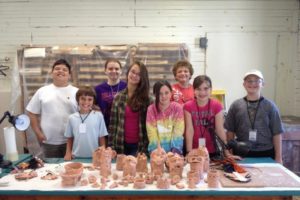 About the School
Fletcher Farm offers one-day classes or a full week of instruction if you're hoping to dive a little deeper. All of their instructors are working local artists who have so much talent to share. They have been operating for 70 years and are celebrating the big milestone this year.
A Special Discount
We are big fans of Fletcher Farm Craft School as we mentioned before, so we've decided to offer something a bit special for those who decide to take a class with them. If you want to add some creativity to your vacation, we are offering a 20% discount on your stay with us once you book a class with them. Can't get any better than that, right? You can see more about that special here.