For talented artisans and wannabe craftspeople alike, Fletcher Farm School is the perfect place to dip your toes into something new.  Golden Stage Inn is just two miles down the road from their arts campus, and often offers multi-night stay discounts for Fletcher Farm students. Their summer schedule is jam packed with classes and workshops.  You can register online when you look at their schedule, or call the Fletcher Farm office at (802) 228-8770.  
I wish I could give a description of every class, but there are just so many!  Below you'll find a schedule to peruse, and you can visit Fletcher Farm School's website to read more about each individual class.
Arts & Crafts Classes July 2014
At Fletcher Farm School, Ludlow VT
July 11-13   Drawing for Beginners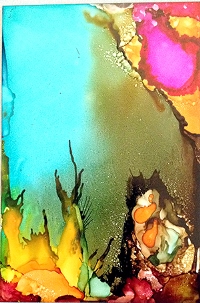 July 11-13   Enameled Bowls
July 12-13   Painting in Acrylics
July 12-13   Scottish Jewelry
July 12-13   Contemporary Rug Hooking
July 12-18   Quilter's Choice
July 12-18   Bobbin Lace
July 14-18   Silver Fabrication
July 14-18   Punch Needle Rug Hooking
July 16-17    Beadweaving
July 18-20   Digital Macro Photography with Camera, iPad or iPhone
July 19        Plein Air Felting
July 19        Hypertufa for the Garden
July 20       Trellises for the Garden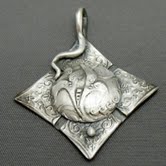 July 19-20   Sweater Decoration
July 19-20   Classic American Baskets
July 21-22   Fused Glass
July 21-25   Reverse Painting on Glass
July 22-23   Warping the Loom
July 23-24   Precious Metal Clay
July 24-28   Intro to Weaving
July 25-27   Penwork Boxes
July 26-27   How to Paint Watercolor Landscapes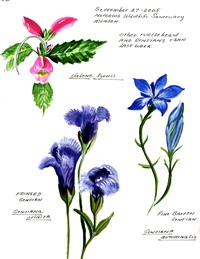 July 26-27   Shaker Oval Boxes Basics
July 26-27   Digital Imaging
July 26-27   Glass Fusing Plus
July 26-28   Nature Drawing and Journaling
July 28-30   Hand Building Wheel Throwing Clay
July 28-31   Inter/Advanced Shaker Oval Boxes
July 28-August 1   Brides Box
July 28-August 1   Still Life Painting in Oils
July 29-August 2   "Not Your Grandmother's Pot Holders" – Rags to Multi-Harness Riches
Happy crafting!