This Halloween was quite a fright at Golden Stage Inn!  Every October, Innkeepers Julie and Michael continue the tradition handed down by the previous owners of the inn – transform the quaint bed & breakfast into a haunted house!  Each year has a theme…2013 was the Insane Asylum, 2012 was Proctorsville Prison, 2011 was "The Guests Who Never Left."  (Just kidding, we let our guests leave…eventually…)
And for 2014, we turned Golden Stage Inn into a Carnival…or is it Carn-EVIL?!
Check out the spooky photos and spine-tingling video!  We reward visitors for their bravery with homemade cookies, hot apple cider, and Halloween candy, of course.  This year, about 100 people came through the bed & breakfast.  So if you're ever in Cavendish or Proctorsville for Halloween, stop by the Inn!  We'll be sure to scare you silly.
[youtube]http://youtu.be/ccSXrmkRrwc[/youtube]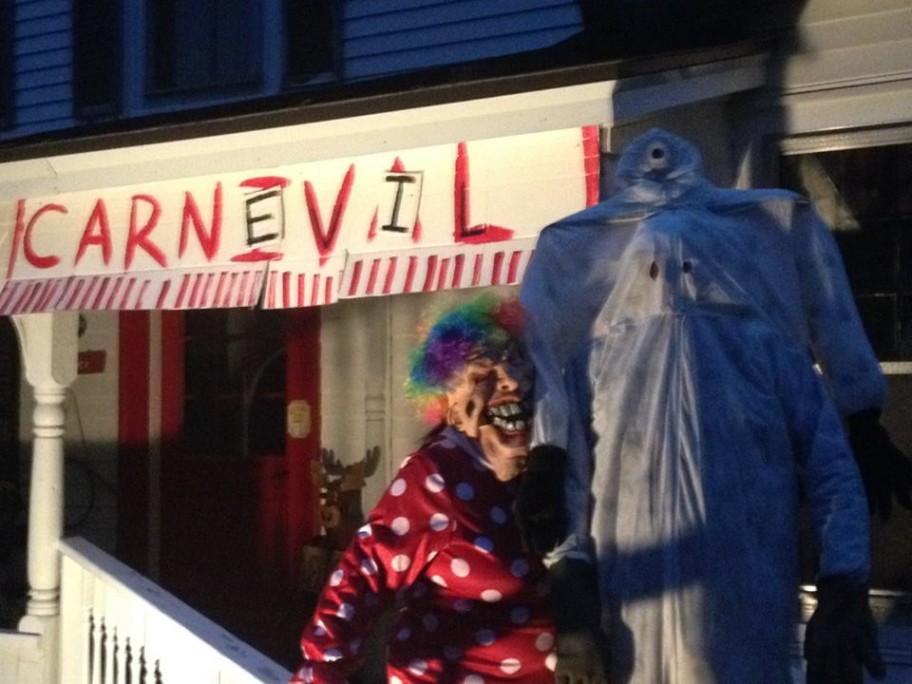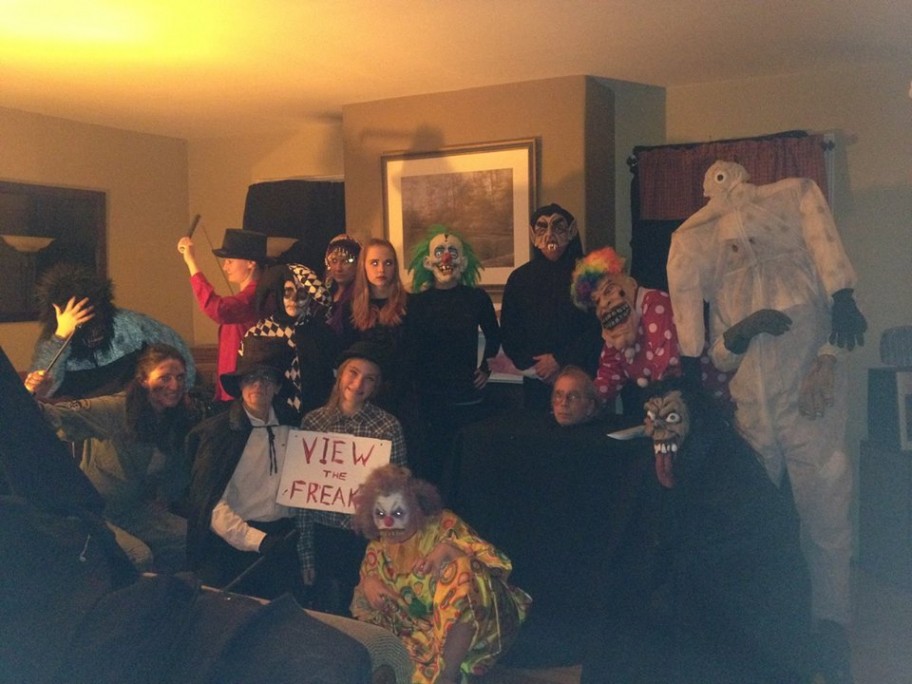 Happy Halloween, from all of us ghouls to you!