The next time you stay at our bed and breakfast near Ludlow, Vermont…
…you may notice a small addition to our living room.  A white binder sits by the fireside – recline in one of our comfortable chairs and open it up to discover our brand new Vermont dining guide!  With more than 20 entries from nearby restaurants, pubs and cafes, you'll be able to find exactly what you're looking for.  Guests have raved about the new Golden Stage Inn Vermont Dining Guide, saying that they love the ability to know in advance that they'll be completely satisfied with the restaurant they choose.  During your vacation, you only have so many days to enjoy the cuisine of the area, and it's best to be able to compare your options.  Who knows, you may go out on a limb to try something new, or discover one of Vermont's secret restaurant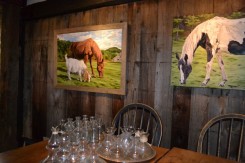 gems!  Our new Vermont dining guide showcases the Innkeepers' favorite picks, lets you know how far each restaurant is from the Inn, and describes the atmosphere, service, hours and overall quality.  Whether you're looking to cater to your family, impress a loved one, or sample Vermont's best brews and produce, we'll help you find your match.
Vermont dining guide highlights include…
The Castle is known for its truly elegant ambiance. The perfect menu and setting for a romantic evening or celebratory dinner.
Mr. Darcy's is an upbeat pub atmosphere with traditional fare and creative twists set at comfortable prices.
Downtown Grocery is a laid-back space where the food is as local as the chef.  Seasonal selections change frequently, and reservations should be made far in advance.
MacLaomainn's, a small, intimate pub with great beer and scotch selections. Menu includes traditional Scottish classics such as neeps, tatties & haggis, and bangers & mash!
The Black Rock Steakhouse in Springfield is an exciting and novel dinner experience, as your entree is served on a sizzling "volcano" stone.  Cook your meat, fish or vegetables just the way you like.
So the next time you visit Vermont,
Remember that the food you eat here is an integral part of your experience.  The farm to table movement is strong in the area, as well as unique cuisine and creative chefs.  Keep our future foodie weekends in mind.  We have foodie getaway specials for the summer, which include a VT foods picnic basket and locally-sourced breakfasts at the Golden Stage Inn.  This spring, we will feature in-house evening dining experiences with local chefs.  Stay posted to learn about our Indian Cuisine night in April, our Scottish Supper with scotch tastings in May, and our Vermont farms gourmet dinner in June.  A small Vermont dining guide for guests to peruse is just the beginning of a wealth of foodie travel sourced at the Golden Stage Inn…bon appetit everyone!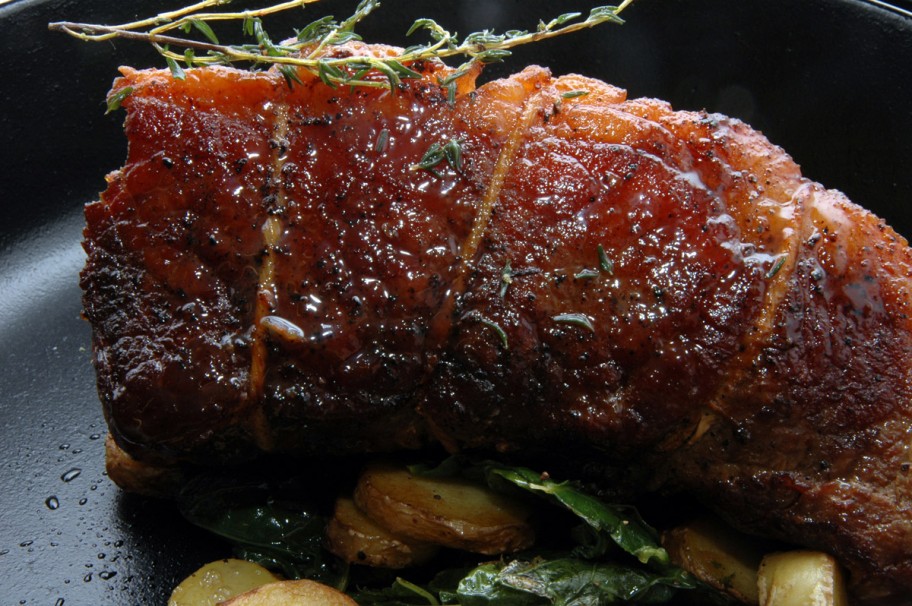 All photos taken at Restaurant Verterra, where local foods are the centerpiece of the foods. Above, these delectable dishes are enjoyed near Vermont artwork and a roaring fire.
Dig in!
Sophi Veltrop, The Golden Stage Inn