Southern Vermont is welcoming bluer skies, warmer days and greener scenery in the days to come! We all know the famous rhyme about March…"In like a lion, out like a lamb." While there were no lions to be seen, Golden Stage Inn recently welcomed a new lamb (pictured below) to our Vermont B&B!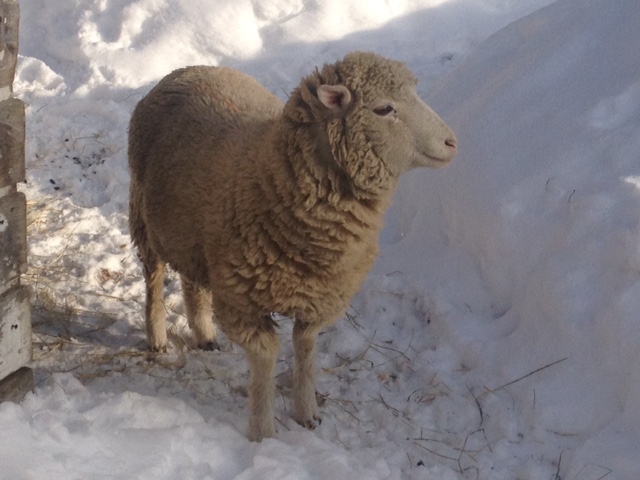 In January, we sadly lost Athena, the bolder one of our two young sheep. Athena was a part of the Golden Stage family for just two years, and it was hard to lose her. Our other sheep, Shadow, was truly distraught. Sheep are accustomed to companionship, as they are usually part of a flock. From the moment Athena passed, Shadow made it clear she did not care to be alone with loud, constant bleats.
We set out immediately to find Shadow her new roommate (or, barnmate!). We lucked out. We called our 'sheep guy' (doesn't everyone have one of those?) and learned that he was bringing all of his 'extra' sheep to market the very next morning and the inn just happens to be on his route. So before lunch the next day, he pulled in with his trailer full of lambs, and we were able to select which one we wanted to keep. We were delighted to have found Shadow a new companion so quickly. She was pretty happy too — her loud bleating stopped instantly — and she immediately began showing our newest addition how things are done. With the stomp of a foot, she'd correct her new sister when her immature behavior was too reckless for Shadow's liking.  Til this moment, Shadow had always been the shy one, but with a younger sheep around, it was amazing to see how much bolder she became.
So now, we'd like to introduce you to Annabel! She is the cutest little sheep ever! We still can't get her to eat from our hands, but we invite you to take the challenge and try to win her over. (It was a young guest who was the first to feed Shadow!)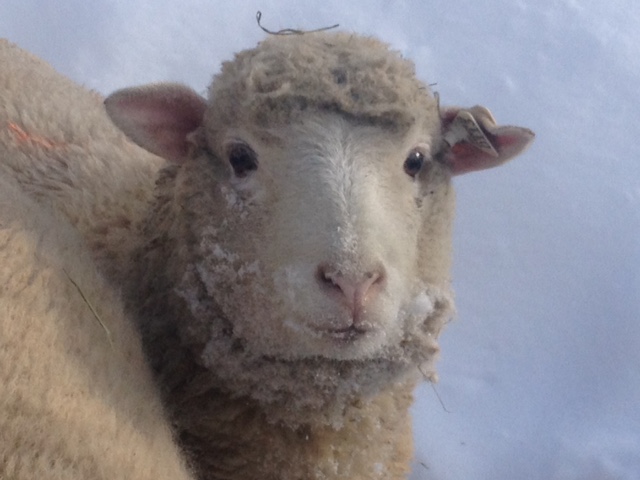 …And we think the chickens like her too!