If you are looking for a fun spot for dinner or just can't muster up the energy to get cooking, go to Mojo Café in Ludlow, VT." This "Modern Tex-Mex" restaurant is truly unique for the area, offering "wild gulf voodoo shrimp" and "Louisiana Alligator filet dipped in a spiced beer batter," just two unique items from the menu.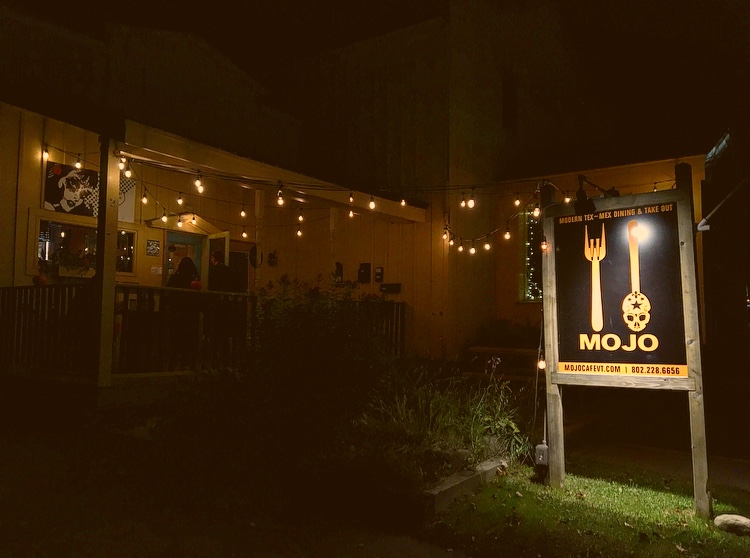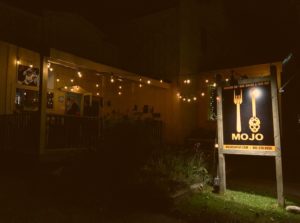 The outside of the restaurant is humble, almost masking the goodness that awaits inside, outfitted with a sign displaying their name and a fun logo, string lights, and a small porch for dining in nicer weather. It is right off Main Street in Ludlow so there is no large parking lot to indicate "this place is busy, and this place is GOOD." Once inside, you are greeted with delicious smells and engulfed by the eclectic décor, and if you are lucky like I was you'll be treated to live music! It is impossible to notice all the fun paintings and trinkets your first time there. A painting of Jim Morrison in one spot, a Gremlin affixed to the "order here" sign. The building itself is narrow, and appropriately so the floor of the restaurant is painted to resemble a road.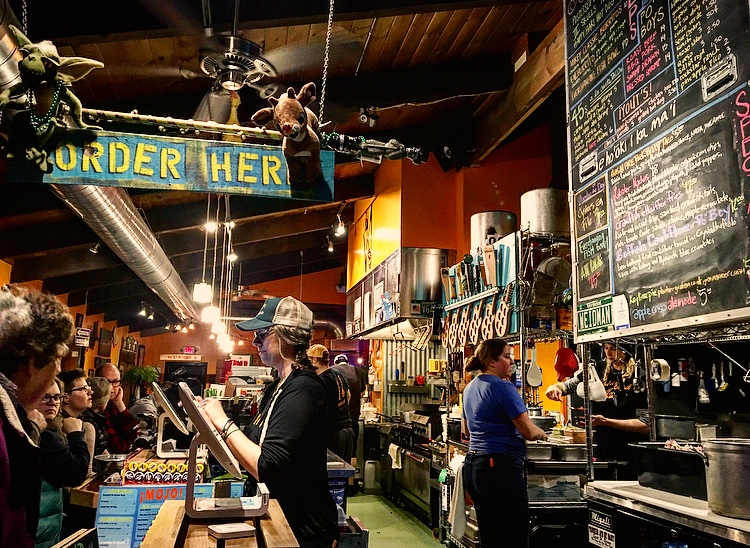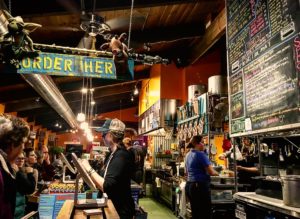 Like any other restaurant, you wait to be seated but it is a sit anywhere kind of place. The space has about ten tables, with three to four being able to accommodate large parties. Or if you want a bit of a dining "experience" you can sit at the bar, where the seating is ample, and you can watch your food being made right in front of you. After you have picked the perfect spot, it is up to you to place your order at the front. They will bring it to you, but they won't be checking in periodically to see how your meal is going, which is a nice change.
The menu is small but offers a wide array of options for adventurous and picky eaters alike. Gumbos of the day, build-you-own-burritos, a kids' menu featuring mac and cheese and hot dogs. Bonus, they are part of the Vermont Fresh Network meaning they stock their restaurant with local ingredients. Mojos really does a great job making sure there is something on the menu for everyone. The same can be said for their drink menu for the twenty one plus crowd. The staff is knowledgeable about the drinks they are serving, so if you happen to go with a beer lover, you are in luck because the staff can talk beer. They specialize in an everchanging array of craft drafts, with an emphasis on Vermont companies. They also offer fun seasonal ciders, the current is Downeast Cider's Pumpkin Blend, but if you ask, they also have a berry blend if you're wary of having your booze pumpkin flavored.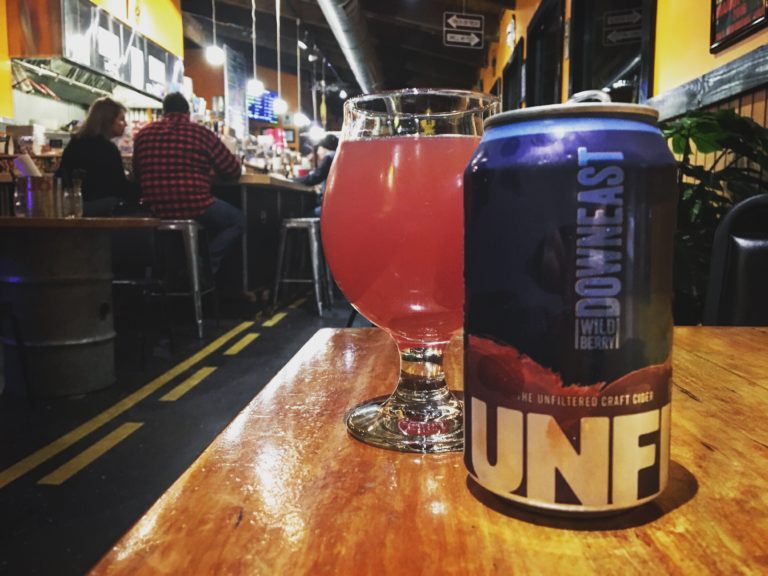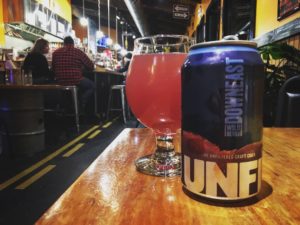 The front of house staff at Mojos is great. They are up for answering all of your questions regarding what Po' Boys are and what isn't incredibly spicy, or what beer will go best with the Carne Morita taco. Seriously, being incredibly wary of spice I have probably asked the staff ten questions, rapid fire, and have never had any of my questions go unanswered.
For the adventurous eater, get the Swamp Dragon – complete with Louisiana Alligator filet dipped in a spiced beer batter, fried and tossed in spicy Creole Dragon Sauce studded with smoked andouille sausage on shredded Iceberg with pickled hot peppers on a toasted baguette.
For the more timid eater, the Taco Salad is a must. Fried corn tortilla strips, iceberg, margarita slaw, salsa, pinto beans with bacon, guacamole, cheddar, rockstar ranch with your choice of pulled VT chicken, organic VT Soy Tofu, fried shrimp or tequila-citrus pulled pork.
If you are looking for dinner made with fresh ingredients in a fun environment Mojo Café is number one on the list and it is under ten minutes from Golden Stage Inn (seven minutes, 3.7 miles according to Google.)
Golden Stage Inn, nestled in the village of Proctorsville is just ten minutes from Okemo Mountain and even closer to some of the best spots Ludlow has to offer. You can hit the town for unique dining experiences or enjoy a night in at our eight-room bed and breakfast. Golden Stage Inn serves delightful breakfasts like pecan French toast drizzled with caramelized apples in addition to delicious dinners like chicken cordon bleu. A perfect complement to the great food you can enjoy at Mojos and other Ludlow, VT restaurants.