Craving some adventure, ladies?
There's more to the outdoors than hiking, biking, and swimming – if you've done it all (or even if you haven't done any of it!) try something new with the "Women on the Range" Course taking place in Ludlow the last weekend of May.
The class starts Friday afternoon and continues through Sunday afternoon.  For $359 (plus tax), you and your travel partner will stay at the Golden Stage Inn for two nights and receive one admission to the "Women on the Range" course paid in full.  Please note this admission does not include NRA certification, which is available for an extra $25.
Golden Stage Inn Girls and Guns Weekend will appeal to almost any woman…
…whether you want to shoot a pistol, a rifle, a shotgun, or even a bow & arrow!  Here's a few shots (haha) of some of our favorite sharp-shooters: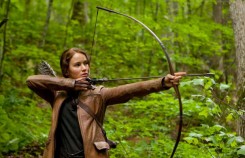 Katniss Everdeen uses her bow & arrow to shoot game (or maybe a Hunger Game opponent!)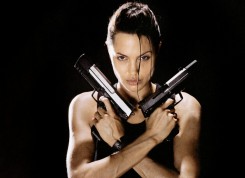 Lara Croft of the video game and movie Tomb Raider uses two pistols during her archaeological action adventures.
Perhaps the best known sharpshooting woman in history, Annie Oakley was said to have shot the ash off of Kaiser Wilhelm II's cigarette.  Plus, she donated her entire fortune to charity!
The "Women on the Range" Course is modeled after and inspired by BOW, or 'Becoming an Outdoors Woman.' This non-profit agency is run through the University of Washington and offers 3-day events in outdoor training for women in everything from fishing and hunting to nature photography and canoeing.  There are events in almost every state across the nation as well as abroad. If you're interested in more events like this in Vermont, check out the Vermont Outdoors Women page at the VOGA website.  There is a great calendar of events with upcoming outdoorsy adventures for everyone from novices to experts.  As always, we hope to welcome you at the Golden Stage Inn during your travels to Vermont!  Reserve your spot for our Girls and Guns weekend by calling the Innkeepers at 802 226 7744.