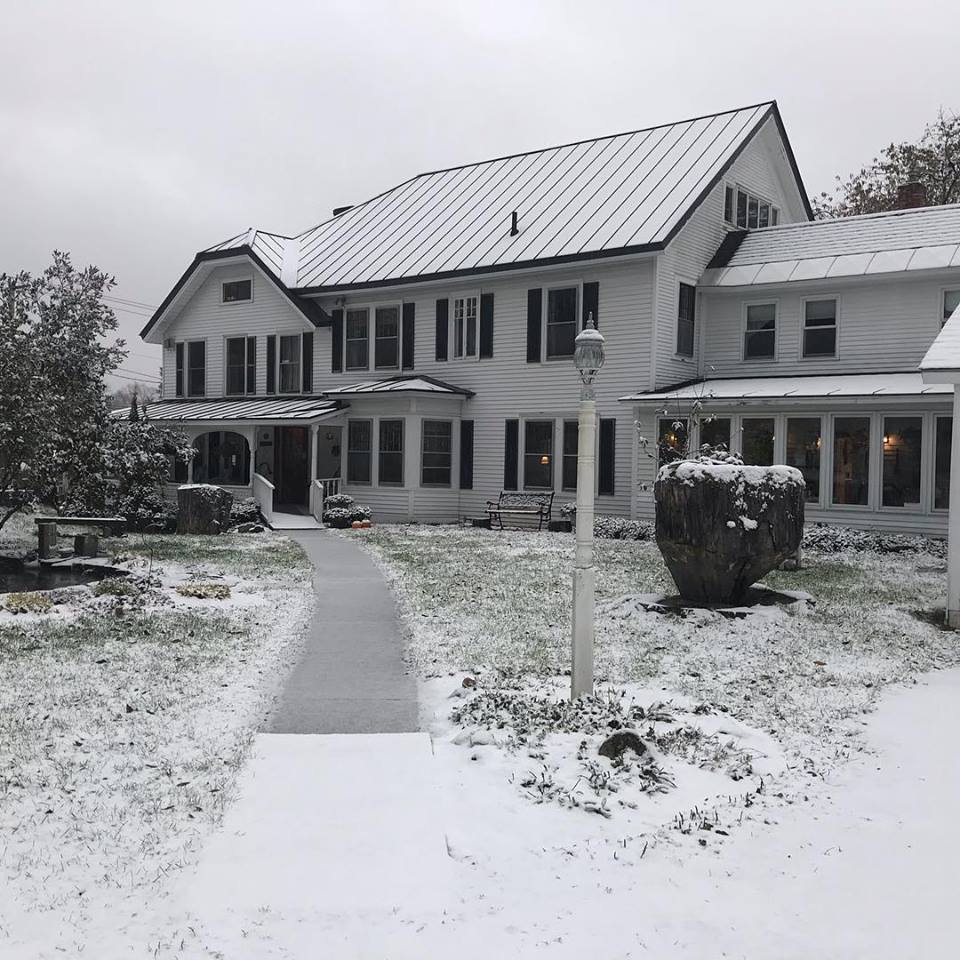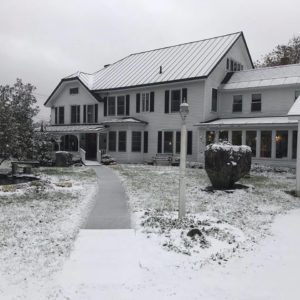 Ok, I know no one wants to think of snow and winter weather in October but… ski season is just around the corner and there are just too many fun things that come with it not to talk about it! At Golden Stage we are all about skiing. Golden Stage is just ten minutes from Okemo Mountain Resort in Ludlow, VT. Okemo Mountain is a great place for skiers, beginner through advanced, to those who are not fans of the slopes. The mountain is always stocked with great trails and activities for everyone.
Okemo Mountain, founded in 1955, is home to 121 trails, 13 lifts and several great restaurants and shops. Aside from Okemo Mountain Resort there is also Jackson Gore Village. Jackson Gore Village is equipped with an ice house, an adventure course, and a spring house and fitness center. Restaurants across the mountain consist of fine dining, like Coleman Brook Tavern, on slope pit stops like the Waffle Cabin, and cafes like The Roundhouse Café or Base 68.
If you're a skier and an explorer, you have to check out the Epic Pass. This pass allows you to ski over 65 resorts spanning from Okemo Mountain in Ludlow to Hakuba Valley in Japan! Okemo Mountain Resort was just purchased by Vail Resorts in the last few months, which is how Okemo has come to be part of this fantastic deal. To learn more about the Epic Pass, head to Okemo's website or to epicpass.com.
Another pass Okemo offers for the season is the 3 & Easy Pass. It is advertised for those who want three unrestricted days at Okemo, meaning with this pass you can ski any three days throughout the 18/19 season. Which is pretty phenomenal because the fine print usually states blackout days such as holidays or school vacation weeks. The only restriction, and new change, to this pass is that it has to be used by the same person. The passes are available for four different age groups, child, teen, adult, and senior. The three days do not have to be used consecutively either, so it is like stockpiling days to go skiing whenever you want! Really, this pass gives you the option to ski a weekend and play hooky on Monday. Or, save one or two days for when you want to make a getaway to the hills of Vermont and hit Okemo Mountain, and stay with us at Golden Stage!
Golden Stage Inn is an eight-bedroom bed and breakfast, ideal for the winter ski season in Vermont. Located five miles from the mountain itself, Golden Stage in Proctorsville offers a wonderfully calm alternative to the hub bub of Ludlow. I don't know about you but there is nothing quite like the ability to bypass the lines of heavy traffic in the village of Ludlow and opt for back roads to lead you to comfortable and casual Golden Stage.