Mt. Ephraim is a relatively short and easy hike, located in Springfield, VT.  The hike is a 20-25 minute drive from Golden Stage Inn.  Due to its gentle grade, it is a fun hike no matter the season.  Even snowshoes or cross-country skis can make it up for some winter views of the snowy ski trails on Okemo, Magic, Bromley, and Mt. Snow.  I recently took a hike with my dogs to take in the stunning fall foliage of 2014.  We've been lucky to have vivid, stunning color from the leaves as well as an especially long New England foliage season.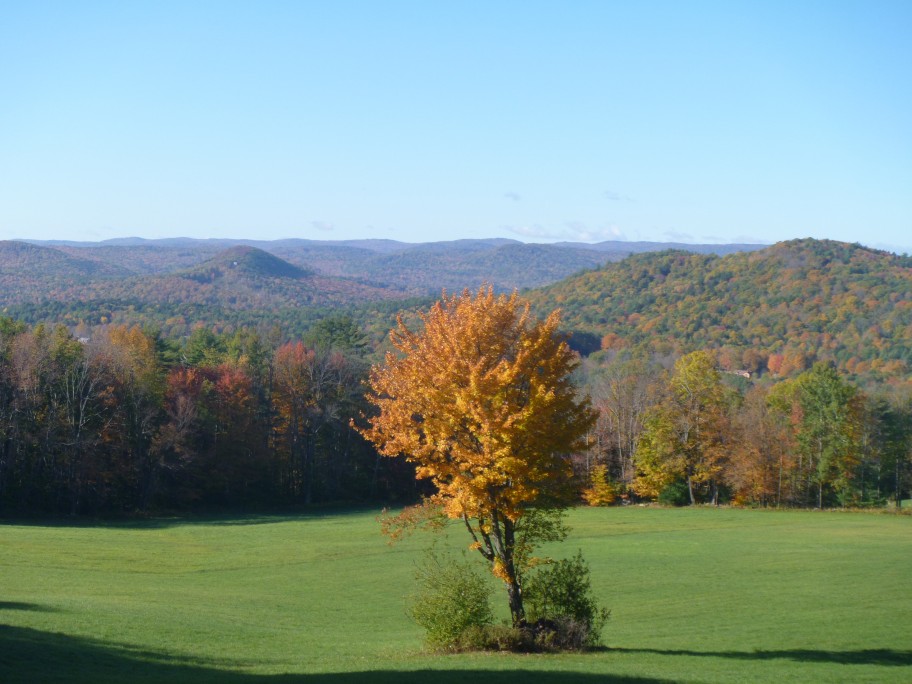 You can view a Trail Guide and Map to Mount Ephraim and other hikes in Springfield, VT here.  Mt. Ephraim's guide is on page 12.  There are several different trails you can take, but no sign posts or blazes, so be sure to take a map and compass with you if this is your first time up Mt. Ephraim!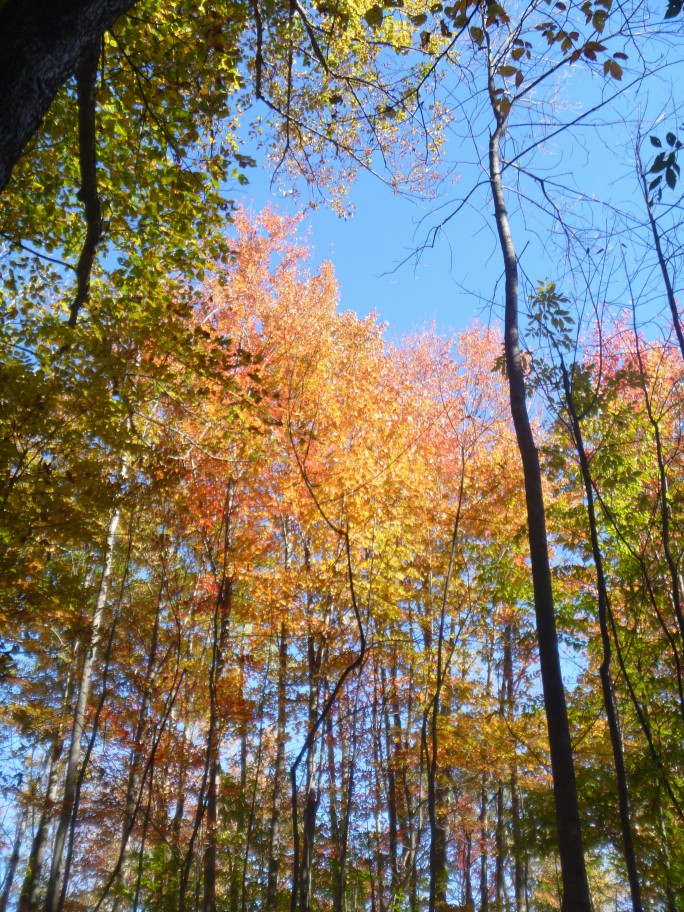 These photos were taken on October 13th.  The foliage is sticking around a while longer, so if you're interested in getting to Vermont before the leaves disappear, check out our Last-Minute Leaf Peeper Special.  (Expires October 24th, 2014.  Applicable to new reservations only.)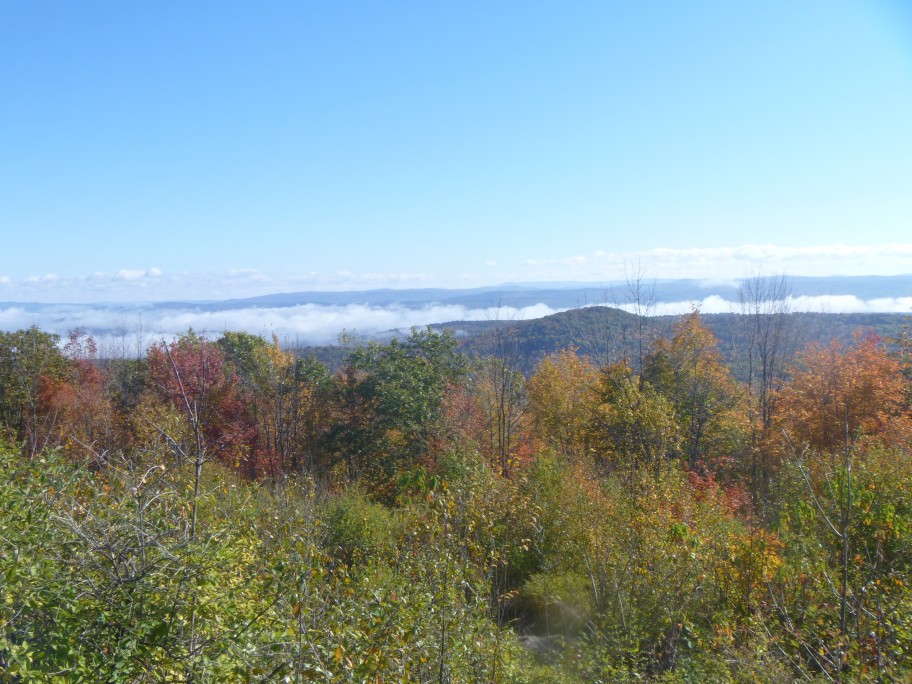 The views from the top of Mt. Ephraim make for a hike worthwhile!  You can see to New Hampshire and to several ski areas, including Killington.
Happy hiking!