With the rainy weather we've been having in southern Vermont, we've noticed more people looking for things to do in town verses skiing on the mountain. As a result, we've thought up some ideas of what to do if you find that the weather for skiing is less than ideal.
If you're content with staying in, have a game day! I recently attended a game night and was introduced to a ton of new games.
If you're in the mood for strategy try out Codenames. It's like a wordy version of Battleship that requires four to eight players which make up two teams that compete against one another. Twenty-five cards each displaying a single word are laid out in a five by five grid and each team is assigned a certain number of words they must guess are theirs. This is where the Battleship similarities of the game come in; each team has a spymaster which has access to a small card, indicating which words belong to each teams (think the grid of Battleship), each spymaster must find one word that connects the words their team must guess. For example, in one round there were two cards that displayed the words "octopus" and "kid" the spymaster for that round said "animal, two" meaning both cards the team had to guess were animal related, and there were two of them.
There are catches to the game though. If you guess a word that's not your team mates, you lose the rest of your turn, and if you guess a word that belongs to the opposing team, then they are automatically given that word. The biggest catch of the game is that there is an "assassin card" and if you accidentally guess that card, the game ends. The team that guesses all their words first, wins. It's a great game that gets every member of the team talking and strategizing and can be played with all ages.
Another great game is Spontuneous! The Game Where Lyrics Come to Life and the tagline for the game is "Sing it or shout it! Talent not required." This game requires four to ten players, which can be played in teams, and tests your musical knowledge. Spontuneous is all about those moments where one word pops into your head and triggers an entire song. Each player makes a list of "trigger words" and, on their turn, takes the fifteen second timer and says "the trigger word is____" and whichever player can sing five words of a song containing the given trigger word gets to roll the dice and advance. For example, if the trigger word is "mountain" whoever bursts out with "ain't no mountain high enough, ain't no mountain low enough…" wins that round. There's a catch, though, if no one can think of a song that you've given a trigger word for, then you have to sing it! Along the board game there also spontaneous challenges that requires picking cards that instruct you to do silly challenges, tell you to advance on the board, or cause you to lose a turn. Even those that didn't want to sing or play the game initially, found themselves fully immersed in the game within minutes.
The last game I was introduced to was Spoons. It may be surprising, but I had never played! If you're in the same boat, read on because I'll explain it. Spoons is a card game and can have as many players as you want and is a simple and cheap game as all it requires are cards and spoons. The number of spoons required for the game is one less than the number of players. It's like a musical chairs card game, because whoever ends up without a spoon is out. Each player has four cards and the objective is to get four of the same, so four queens or four twos, and you pass the cards you don't want along to the other player. As soon as one player gets four of the same cards, they grab a spoon, and even if the other players don't have four of the same cards, they still take a spoon. It's a game that starts off slow and really speeds up.
Codenames and Spontuneous can be found at Target, on Amazon, or maybe at your local hobby store, and "Spoons" can be found in your silverware and junk drawer.
Golden Stage Inn also has a shelf of games and puzzles in the living room including Apples to Apples, Clue, Life, Taboo, Balderdash, and many more. Imagine cozying up in front of the fire or on the plush couch for a day in of games.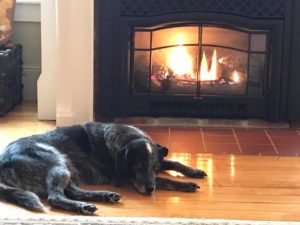 If you're feeling a bit stir crazy take to the town! Check out Singleton's General Store in Proctorsville, Vermont. It's a true Vermont general store with a fitting slogan of "Whiskey, Guns, and Ammo." Inside they have in-house smoked meats (which are to die for) high quality clothing and shoes, trinkets to commemorate your time in VT, and basic groceries.
If you feel like traveling a bit further, head to Ludlow and peak inside Blue Sky Trading Company or the Depot Street Gallery. Both are fantastic shops featuring products by artists, near and far. Blue Sky has a great selection of jewelry, bags, and glassware, while the Depot Street Gallery, also known as The Home of the Silver Spoon, has rings and ornaments made from silver spoons, larger paintings, and handmade soaps and bath bombs. Both are great for an afternoon out of the house.
Don't let bad weather stand in your way, there's so much to do in beautiful southern Vermont!