Santa's Land in Putney, Vermont has reopened! The village closed in 2014 and after a hiatus of three years it has been reopened. We recently had a guest who had told us she used to visit Santa's Land in Putney as a child and had great memories. On her trip this time around, she was able to take her child to visit Santa's Land and loved being able to share that experience. Originally opened in 1957 the village has gone through several owners. The newest owner, David Haversat of Oxford, CT, is working to restore Santa's Land to the place he remembers visiting as a young child.
Located on Route 5, Santa's Land is open every weekend until Dec. 23, Saturday & Sunday 10:00am – 4:00pm. Admission is $12.95 and​ Includes Free Parking, Entry to Santa's Park, Kiddie Rides, Alpine Train Ride. In addition, the park includes a Christmas village, Santa's house, an iceberg slide, a carousel a sweet shop and Santa's Country Gift Shop. Featuring ornaments, Vermont maple products, toys and unique treasures for both young and old.
Guest reviews on Facebook are all glowing. Santa's Land on Facebook is constantly updating their page with fun events like a pancake breakfast with Santa.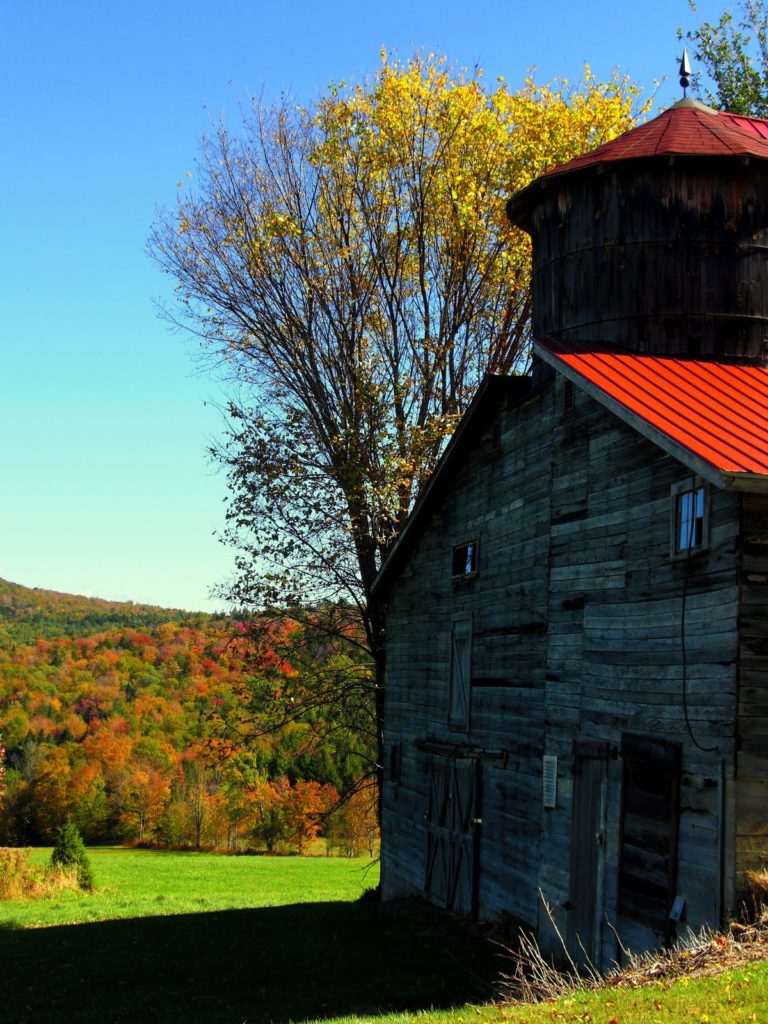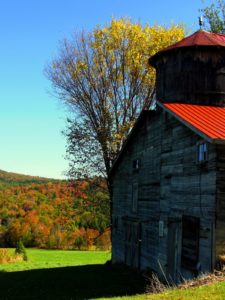 In addition to Santa's Land there is so much to do in southern Vermont. Visit one of two wineries, Putney Mountain Winery or The Summit Winery, and try their made-in-house wines. Putney Mountain offers unique takes with flavors, such as, Putney Peach and Simply Rhubarb. While Summit Winery provides classics like Cabernet Sauvignon and Chardonnay. Take a walk through a Vermont's Molly Stark State Park or Green Mountain Orchards. The last week of November brings the 40th Anniversary Putney Craft Tour. This tour allows guests to tour the Vermont countryside and visit 25 working studios, featuring glass blowers, potters, jewelers, weavers, woodworkers, photographers – even artisan cheesemakers and bicycle makers. It is a great event to find one-of-a-kind gifts for the upcoming holidays and support local artists. This tour is part of Putney's Craft, Culinary and Performance Weekend, which encourages people to get out and celebrate the arts. This event takes place November 23rd, 24th, and 25th. All studios are within a 12 mile radius of Putney, Vermont, most located in Putney or Westminister West.
Putney, Vermont is a beautiful 40 minute ride from Golden Stage Inn. Located in Proctorsville, Vermont Golden Stage Inn is an eight-room bed and breakfast serving delicious dinners and breakfasts throughout the seasons in Vermont. Stay at Golden Stage in the newly updated Otis's Room complete with a queen-size bed with a luxury mattress, gas fireplace, flat-screen TV, and a private bathroom with a jetted tub. Wake up to a wonderful, homemade breakfast and hit the road for a day exploring Vermont's beautiful countryside.
If you are looking to stay closer to the inn, join us for the Inndulgence Tour. This two day, self guided tour spans across 12 Vermont inns decorated for the holidays. Each inn has their own special holiday treat and beautiful take on holiday decorations. Early bird pricing is $15 until November 27th when they become $20 a ticket. For more information or to purchase tickets in advance, call Golden Stage Inn at (802)226-7744.