One of Vermont's Best Bed & Breakfasts…
…at some of Vermont's best rates.  Featuring seasonal and year-round getaway packages for couples, families and retreats.  Our full breakfast service and quality amenities are included with all of our inn packages.  Please mention the bed and breakfast package of your choice when making your reservation.  Only one package or promotional discount may be used per stay.  This spring we're excited to bring back the popular "Foodies Getaway" an introduce a new package: "Road Trip!"  Time your stay right to attend one of our new dinner events; Indian Cuisine Night on June 7th or Vermont Farm-to-Table Feast on June 21st.  Finally, if you are looking for a thrill, attend the Girls and Guns Weekend in Ludlow to learn how to shoot guns and arrows.
Our Bed and Breakfast Specials change seasonally, so always be checking back to see our latest new package or event!  We look forward to making your vacation or getaway rewarding and memorable  with one of our inn deals at our Vermont B&B.
Spring Bed and Breakfast Specials & Events…
.
.
Road Trip!
What better way to get rid of that bad case of cabin fever?  Grab your favorite travel partner and head to the hills of Vermont!  Book a 2-night stay or more between April 20th and June 20th with our new spring special: Road Trip!  Upon arrival, you'll discover an overflowing, fun-filled Road Trip Kit as a gift from the Innkeepers (details below). We'll plan out suggested itineraries and routes so you can explore the best Vermont has to offer.  Your 'Road Trip!' package also includes exclusive coupons.  With these, you'll have access to great savings at stores and restaurants in many quaint Vermont villages. Participate in fun contests to win gas money and perhaps a free night's stay at Golden Stage Inn B&B!
Our Spring Road Trip Package includes all this plus two nights' lodging for two people for $315 plus tax.
Consider coupling your Road Trip package with another fun event happening at our Bed and Breakfast this spring:
honey bee installation, Indian Cuisine Night or Vermont Farm-to-Table Feast
.  More details below or on
our blog
!

Your complimentary Road Trip Kit includes:
Custom GSI reusable tote bag
A snack pack filled with delicious local treats
Mix CD with road-worthy tunes
Bumper Stickers
Golden Stage Inn Postcards (we'll stamp & mail for you!)
Car Games…and More!
Call (802) 226-7744 or Book Online.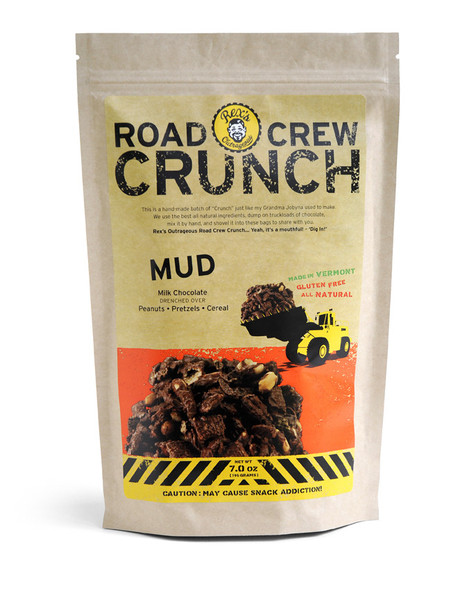 Foodies Getaway
We always strive for local and delicious when preparing our breakfasts, but for the summer months we've extended these goals to lunch and dinner too.   By partnering with local cheese shops and farm-to-table restaurants, we are able to delight even the most discerning palates with our Foodies Getaway.  There's nothing pretentious about this Foodies package; anyone who enjoys good food is sure to enjoy this getaway!  Two nights for two people is $350 (plus tax), and includes all of the wonderful items listed below.
Between April 20th and June 20th, book our Foodies Getaway and enjoy…
Two course breakfast each morning, always utilizing the most local ingredients available such as raw honey from our own hives and eggs from our free-range chickens
Lunch bag for two in our custom Golden Stage Inn reusable tote bag.  Your foodies bag comes overflowing with local snacks (cheeses, cured meats, fruit and crackers).
Suggested day trips including hiking trails and farm visits
Dinner reservations, with $50 gift certificate, at your choice of our three local Farm-to-Table restaurants: Inn at Weathersfield, SoLo Farm and Table, or Inn at Weston
Weekend guests will enjoy our signature treat, Saturday Night Chocolate Cake.
Book this package and receive all of the above, plus two nights lodging for two people. Foodies Getaway is $350 plus 9% VT Rooms & Meals Tax.  This package is available April 20th through June 20th.
Call (802) 226-7744 or Book Online.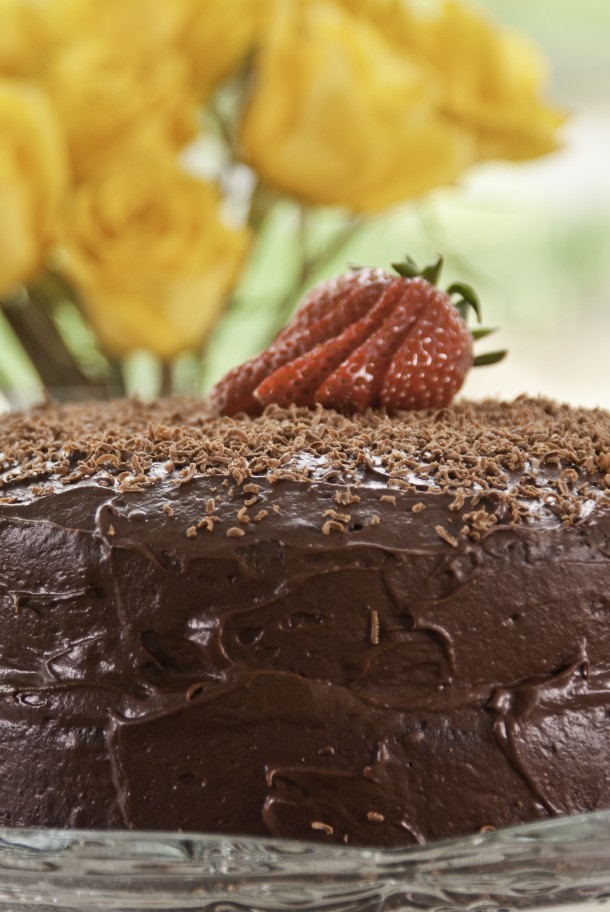 Saturday Night Chocolate Cake…yum!
.
.
Indian Cuisine Night, June 7th 2014
Join us as we welcome Lini Mazumdar to Golden Stage Inn's kitchen.  Lini cooks delicious homemade Indian cuisine for cooking classes, catering, and restaurant-style dinners such as this.  She has twice won Taste of Vermont's Amateur Chef Competition – in 2013 and 2014. Arrive at 6pm to enjoy Indian snacks during a BYOB cocktail hour.  Meet Lini as she finishes up in Golden Stage's open kitchen, then sit down to a full Indian dinner.  Your dinner includes Basmati rice, vegetable curry, butter chicken, raita and daal.  (Raita is a yoghurt condiment and Daal is stewed lentils.)  Save room for Golden Stage Inn's signature chocolate cake!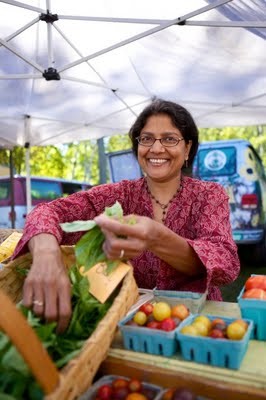 Tickets are $50 per person.  Seating is limited so be sure to reserve your place in advance.  Pair your dinner with one of our B&B spring packages to make the most of your stay. Call (802) 226-7744 or Book Online.
 Vermont Farm-to-Table Feast, June 21st 2014
Join us for a delicious evening of Vermont local foods!  In this farm-to-table style dinner, Nicholas Matush of Springfield, VT will use the freshest ingredients available to create stunning culinary works of art.  Nick graduated from the New England Culinary Institute and has cooked in fine dining and farm-to-table restaurants across the country as well as in the British Virgin Islands.  A farmer himself, he is passionate about expanding the Farm-to-Table movement in Southern Vermont.  Enjoy hors d'oeuvres at 6pm during a BYOB cocktail hour.  Meet Nick in Golden Stage Inn's open kitchen then sit back and enjoy an artistic three-course meal!  Save room for scrumptious dessert…if you can.
Tickets are $50 per person.  Space is limited, so please reserve your ticket in advance.  If you are staying at the Inn during this weekend, inquire about our Road Trip Package or Foodies Getaway to make the most of your vacation.  Call (802) 226-7744 or Book Online.
.
.
Girls & Guns Weekend
Calling all women who crave adventure!  Ever wanted to learn how to shoot?  Did the Hunger Games movies make you wish you were Katniss Everdeen (but without having to fight for your life!)?
During the weekend of May 30th – June 1st, you can make that dream a reality.  The Golden Stage Inn has put together a package that includes one admission to the Women on the Range class in Ludlow, hosted by Black River Valley Rod & Gun Club.  You'll learn how to shoot pistols, rifles, shotguns and bows & arrows.  Of course, you'll learn about gun safety and have plenty of time on the range to practice your aim! All firearms, ammunition, bows and arrows will be provided by the Rod and Gun Club.
Stay at our bed and breakfast for our Girls & Guns Weekend, and you'll start your action-packed day with a hearty and healthy two-course breakfast.  Unwind after the adventure in our sitting room or solarium, and get a full night's rest on the Inn's soft and comfortable beds. Call (802) 226 7744 or Book Online.
$359 plus tax covers two people's lodging at the Inn on May 3oth and 31st, plus one single Women on the Range class paid in full.
(Note: The class is $25 extra if you'd like to get your NRA Certification. This weekend event special is not able to be combined with our other specials and packages.)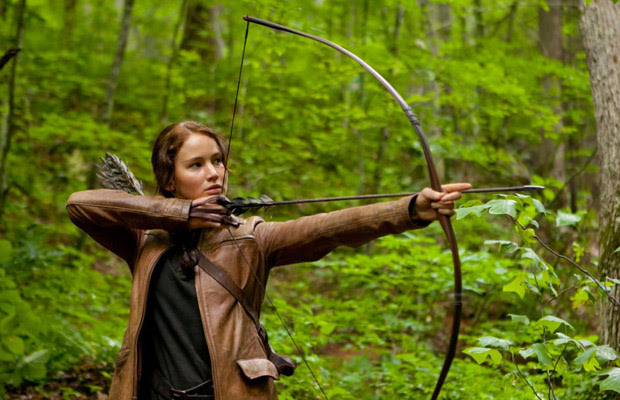 Frequent Stay Program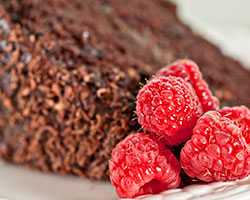 For every seven nights at Golden Stage, you get your eighth night's stay for free. No blackout periods. No sneaky two-night minimums (unless already required because of holidays). Just a free night to say Thanks! And we count a referral as a visit too. So, when you send a new guest to us, be sure they tell us your name, and we'll record this referral as a night on your Frequent Stay Account (and theirs). When you call in your next reservation, alert us to update your Frequent Stay file with your prior visit too; all visits since December 30, 2011 are valid and will remain valid throughout our tenure at the inn.
Golden Wedding Anniversary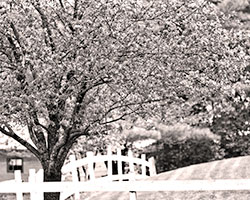 Stay at the Golden Stage Inn on your Golden (50th) wedding anniversary for $50 (plus tax).  Congratulations!  You've earned it!!