Foodie's Getaway in May and June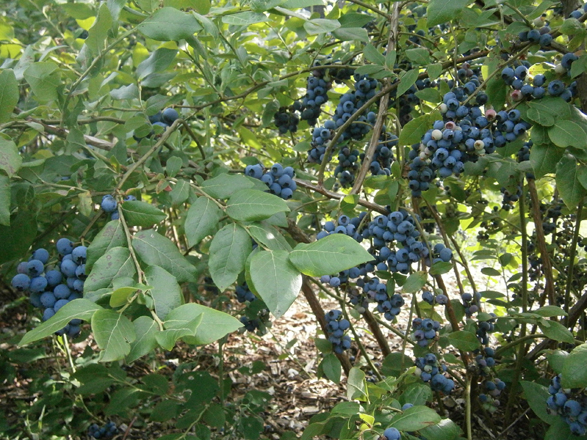 $350 for 2 nights (2 people), plus tax
At our Vermont bed and breakfast, we typically use local foods, sometimes (as in the case of eggs, herbs, and honey) they're as local as our own backyard.  But for the months of May and June, we're stepping up our local focus by working with area restaurants and shops who emphasize local products too.   Book our Foodies Package with at least a two-night stay in May or June and enjoy:
two course breakfast each morning, always utilizing the most local ingredients available
picnic basket for two, overflowing with local snacks (cheeses, cured meats, fruit and crackers ) and a couple of suggested day trips including hiking trails and farm visits
dinner reservations, with $50 gift certificate, at your choice of our two local Farm-to-Table restaurants: Inn at Weathersfield or Downtown Grocery
weekend guests will enjoy our signature treat, Saturday Night Chocolate Cake
Book this package and receive all of the above, plus two nights lodging, all for $350 plus 9% VT Rooms & Meals Tax. When booking online, use Promo Code: springlocal. Please note: not available May 31 through June 2 (due to our family-centric planting weekend)
 Call (802) 226-7744 or Book Online with Promo Code: FOOD13
Vermont Open Studio Weekend: May 25, 2013

$350 for 2 nights (2 people), plus tax

Twice a year, artists across the state of Vermont open their doors to reveal the where and the how of their art.  Make Golden Stage Inn Bed & Breakfast your home-base for the Spring 2013 VT Open Studio Weekend, and enjoy:
Our signature two-course breakfast each morning (and we tend to think great breakfast is an art unto itself!)
Local artists' work on display (and for sale) right here at the inn
A travel-bag with a VT Open Studio map plus a whole bunch goodies to keep your belly satisfied throughout your day of touring Vermont (I mean, who has time to stop to eat when there is so much  shopping to do?!)
Social Hour on Saturday Evening (BYOB), with a platter of local cheese, crackers, fruits and cured meats (this is really a time to show off your acquisitions)
Saturday Night Chocolate Cake upon your return from dinner (because this is just what Saturday Nights are meant for)
Call (802) 226-7744 or Book Online

Family Farm Weekend May 31st – June 2nd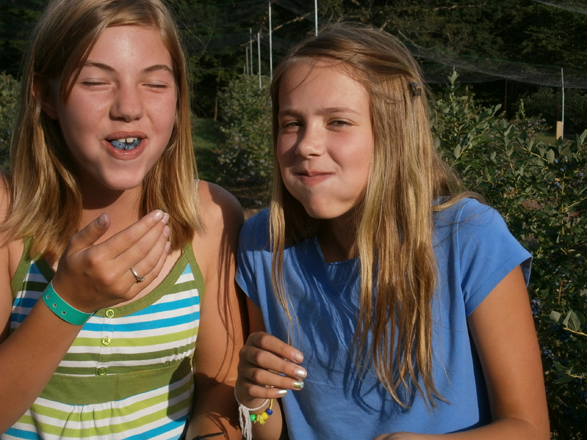 During this family-centric weekend at Golden Stage Inn, you and your child can feed the chickens and sheep, gather eggs, plant a take-home potted kitchen garden (choose between pizza herbs and edible flowers), help plant the inn's outdoor kitchen garden, and get a full tour of the inside of an active beehive (through the safety and comfort of a window!).  We'll keep parents and children busy from Friday evening until Saturday afternoon, and then you'll have plenty of time to take off and enjoy the region's great hiking trails, shops, and restaurants.  We'll welcome you back on Saturday night for stories and S'mores by the campfire.
Parent and child in a standard room, 2 nights, $350 plus tax
Family Suite (up to 4 people), 2 nights, $525 plus tax
*This weekend is open to all ages but is geared especially towards elementary school kids (ages 5 through 10).
*Please note that this is not a babysitting service or day camp, but a hands-on opportunity for parents to work and play alongside their children.
*Some of these activities are weather dependent.  The weekend will not be cancelled due to bad weather, but some of the scheduled events may be.
 Call (802) 226-7744 or Book Online

Frequent Stay Program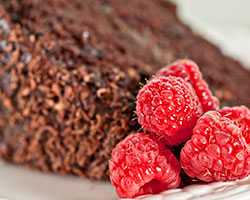 For every seven nights at Golden Stage, you get your eighth night's stay for free. No blackout periods. No sneaky two-night minimums (unless already required because of holidays). Just a free night to say Thanks! And we count a referral as a visit too. So, when you send a new guest to us, be sure they tell us your name, and we'll record this referral as a night on your Frequent Stay Account (and theirs). When you call in your next reservation, alert us to update your Frequent Stay file with your prior visit too; all visits since December 30, 2011 are valid and will remain valid throughout our tenure at the inn.
Golden Wedding Anniversary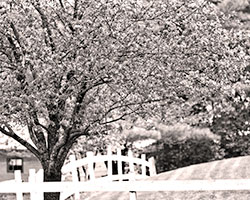 Stay at the Golden Stage Inn on your Golden (50th) wedding anniversary for $50 (plus tax).  Congratulations!  You've earned it!!
Our full breakfasts are included in every special, as well as all of our regular amenities.  Please mention the package when you're making your reservation. Only one promotional discount may be used per stay.
We look forward to having you in our Vermont B&B.