Golden Stage Inn's guide to staying cool on your summer vacation!
1. Get yourself to Vermont!
Hop on in the car and hit the road – because unless you're in Maine or Canada, no place is cooler than Vermont in the summer.  South Central Vermont has it all – mountains, lakes, waterfalls, historic towns, gardens…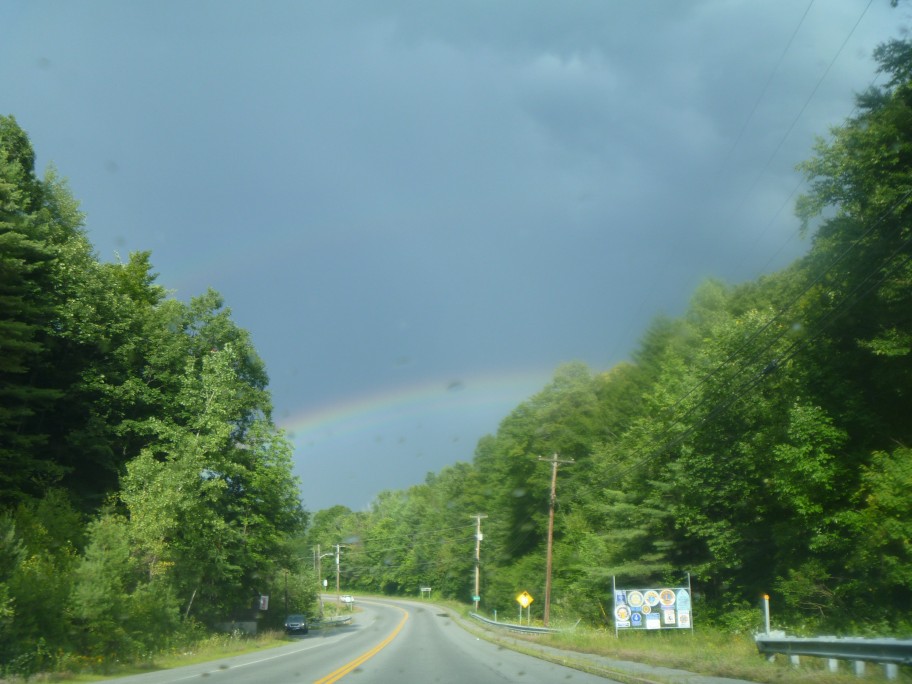 What's at the end of the rainbow? Vermont!
2. Lounge in Golden Stage Inn's garden-flanked pool.
Sometimes guests don't realize we have a pool until we tell them!  That's because it's tucked away in the backyard, surrounded by flowers and a fence.  You'll have privacy to lounge about the poolside and splash in the water.  Once you've cooled off, take a stroll around the gardens and relax in one of the outdoor sitting areas or in the shade of the front porch.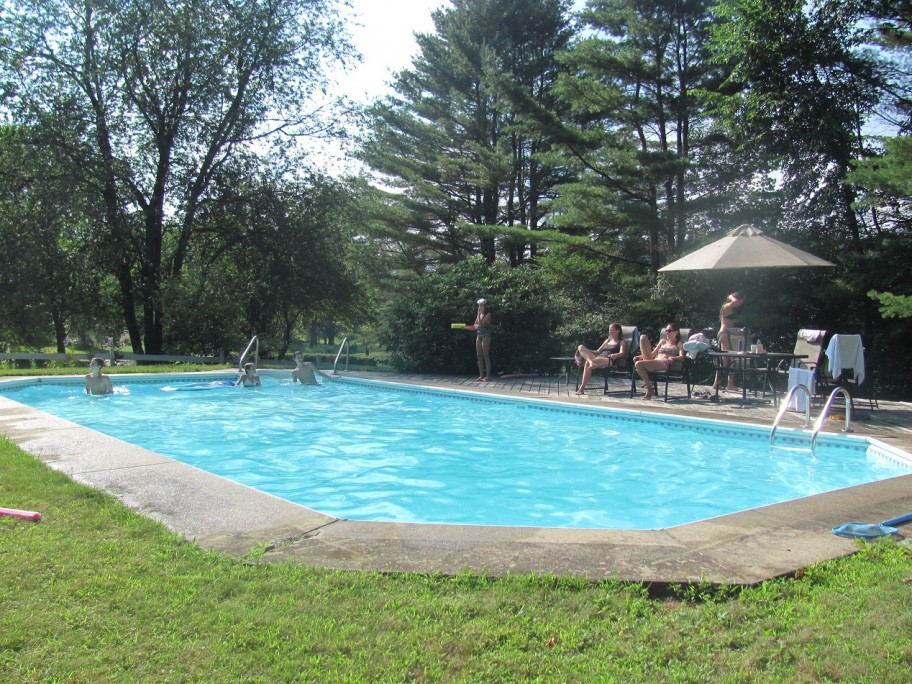 3. Sip on an icy glass of our signature ginger-honey lemonade.
Commonly known as switchel, ginger-honey lemonade is a classic Vermont summer drink.  Farmers make cold switchel in the summer to cool down while working in the fields.  Always made from local honey, switchel can even help with summer allergies.  After you've finished your drink, you can take a honeybee hive tour to see where the honey came from – the B&B's own front lawn!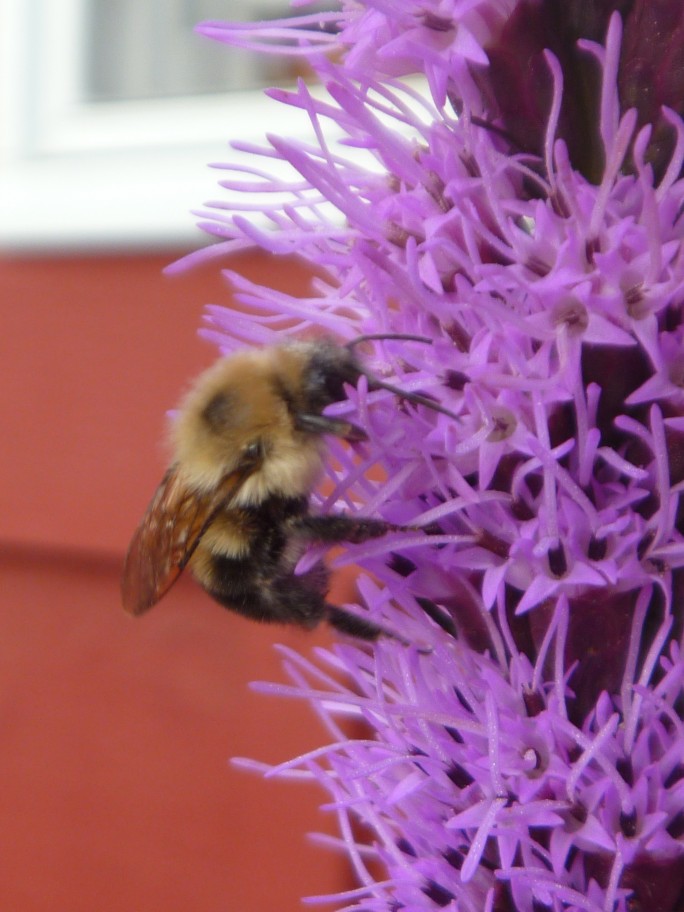 4. Take a stroll in the shade.
Golden Stage Inn is adjacent to the Proctor-Piper State Forest.  In fact, we're so close the woods are just a short stroll across the lawn!  You'll walk into the shady forest, cross a babbling brook on a footbridge, and explore the peaceful calm of nature away from the glare and heat of the sun.  Perhaps you'll see some woodland creatures – especially if you go for a walk closer to dawn or dusk.
5. Hang out in the B&B's air-conditioned sitting rooms.
Golden Stage Inn is a fully air-conditioned bed and breakfast, so if you need to just get out of the sun, our sitting rooms are the place to be!  Read a book, play a game or solve a puzzle.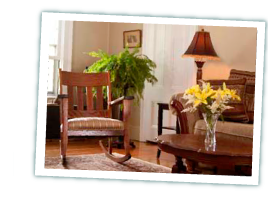 6. Explore a swimming hole.
Our bed & breakfast is not far from several great places to swim in a natural setting.  There are several great swimming places within a short drive from Golden Stage Inn.  In Cavendish, visit the Cavendish Gorge and play in the rocks and falls (see the photo below!).  The Black River meanders through Ludlow.  Buttermilk Falls is also located in Ludlow, and boasts a small waterfall with a large swimming hole at the bottom.  Brockway Mills is a spectacular spot in Springfield, VT.  Jamaica State Park is so much fun: a short hike to a swimming hole dotted with huge rocks to play on.  Like to jump off of things?  Dorset Quarry, with massive cliffs, is the place for you.
For a complete list of Vermont swimming holes, visit Swimmingholes.org
Photos below courtesy of www.swimmingholes.org/vt.html
Photo 1: Cavendish Gorge (Cavendish, VT)    Photo 2: Dorset Quarry (Dorset, VT)    Photo 3: Brockway Mills (Springfield, VT)