Honeybee Hives at Golden Stage
There are three honeybee hives on the inn's grounds, but fear not, they will not bother you during your visit!  Averaging about sixty thousand bees per hive, these steadfast workers devote their entire lives to the well-being of their community and the ecosystems around them.  Honeybees are responsible for one-fourth of the food we eat, and without the honeybee, some foods (like almonds) would simply go extinct.
Since 2006, Mike and Julie practiced beekeeping.  It is a wonderful coincidence that the Vermont state insect is the honeybee.  In 2011, their two hives produced 100 pounds of "Golden" honey (for sale in the gift shop).  As innkeepers, it was fun to learn that Gilchrist & Soames carries a line of amenities called BeeKind — quality hair and skin products with minimized environmental impact that we now carry for our guests.  A portion of all sales is dedicated to research to protect the honeybee from its current crisis, and Julie and Mike are happy to support these eco-friendly products.
Honeybee Hive Tours (Available when 65 degrees F or warmer)
Available upon request, depending on weather and scheduling.  There is no cost for a tour with at least a two-night stay.  Explore the magic of honeybees by looking inside a hive.  Full protective gear is provided.  Learn about the Queen, her workers and drones, and how they cooperate.  A full hive exploration takes about an hour.
Animals at the Inn
In addition to the honeybees, chickens and sheep are happily housed on inn grounds.  We adopted two young lambs, Shadow and Athena, in July 2012. Visit our Facebook page to see a video of the three sheep.
We currently have seven chickens of varying breeds including Aracuanas, Rhode Island Reds, Barred Rocks, and Golden Lace Wyandottes. As our chickens are pets (and egg suppliers), they have names: Lily, Badger, Puck, Olivia, Skunk, Annie and Nipper. The hens used to be very free range, but we have unfortunately lost two chickens to the local fox. Now, they reside in a spacious coop and oversized outdoor pen. When we believe the threat of the fox is passed, you'll see them scampering and scratching for bugs in the grass.  Eggs are a necessity for making copious amounts of baked goods and yummy breakfasts, so being able to harvest our own right out of our backyard is both a luxury and a way to stay eco-friendly.  Since our chickens eat leftovers and scraps, this is recycling in its truest form, keeping our impact small and our food system safe.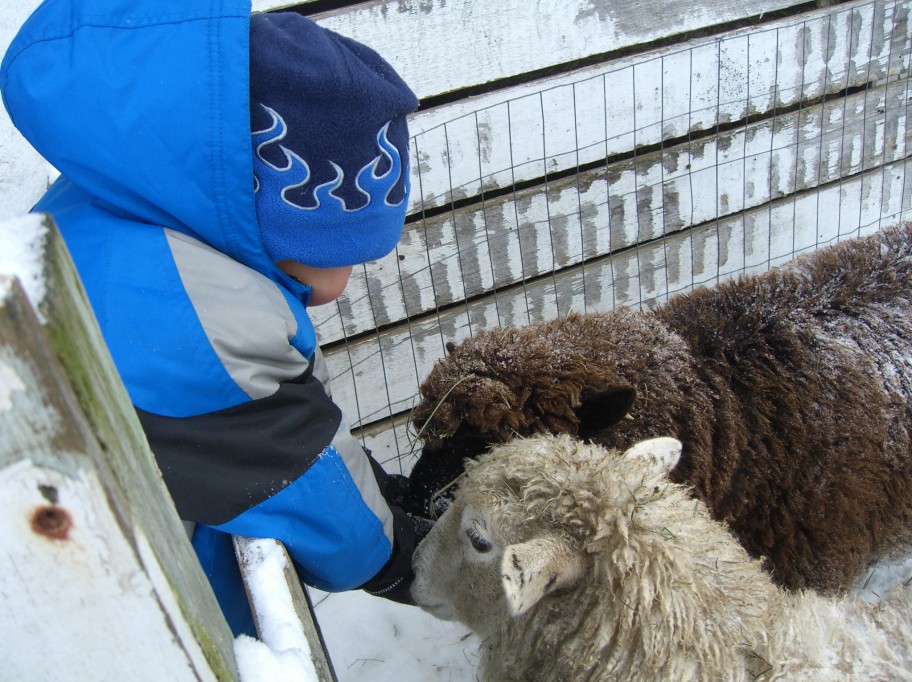 Being Green is Golden!
We strive to pamper our guests while still honoring our commitment to sustainability, minimal waste, and overall sensitivity to the environmental impact of our practices. Our general habits include:
serving local food when feasible (our CSA is half mile from us)
participating in a (optional) Towel and Sheets Re-use program
purchasing products and services as locally as we can
using eco-friendly green cleaning products
purchasing high-efficiency appliances
offering BeeKind skin and hair care products featuring minimal additives and reduced packaging
donating leftover bars of soaps, minimizing landfill use and providing disinfected soap to those in need
recycling paper, plastics and metal, and providing our guests with the opportunity to do so, too